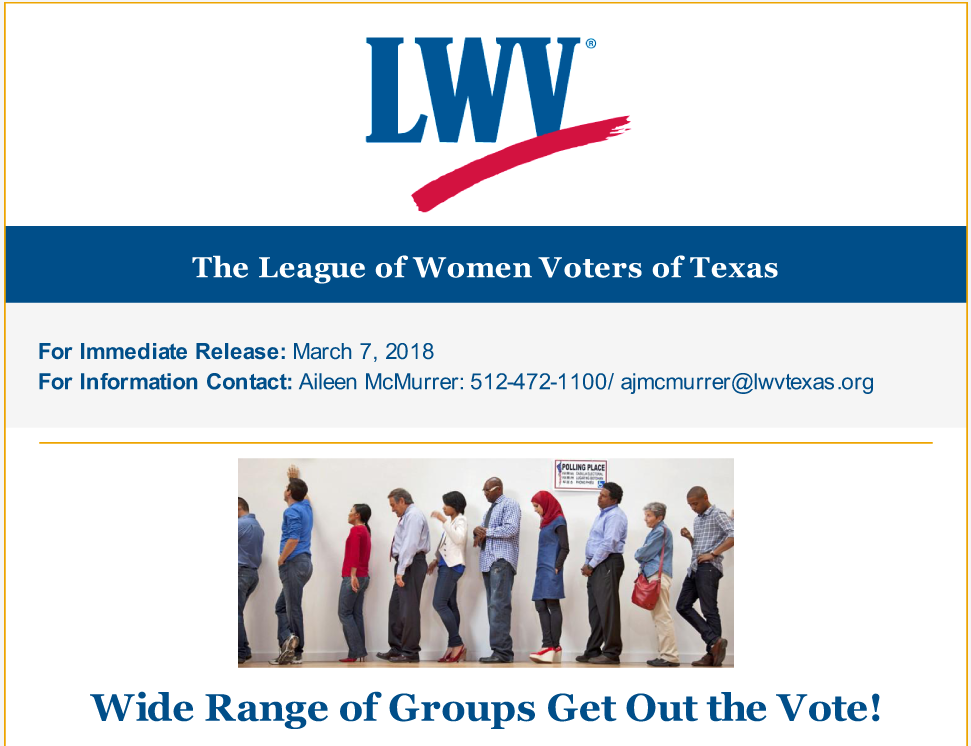 Date of Release or Mention:
Wednesday, March 7, 2018
Texas is known as a low voter state, but that is changing. Many organizations across the spectrum have been working to Get Out The Vote in Texas. The League of Women Voters of Texas has been encouraging active and informed citizen participation in Texas for 98 years. League President, Elaine M. Wiant stated "I am excited to see such a wide range groups from different sectors of our great state joining us in this effort. We would like to recognize the organizations who are responsible for empowering citizens to participate and vote in this Primary Election. These organizations include business, education, non-profit, youth, elder and LGBTQ groups."
Below is a sampling of the wide range of organizations promoting informed voting in Texas for this election. 
Read more...
League to which this content belongs:
Texas