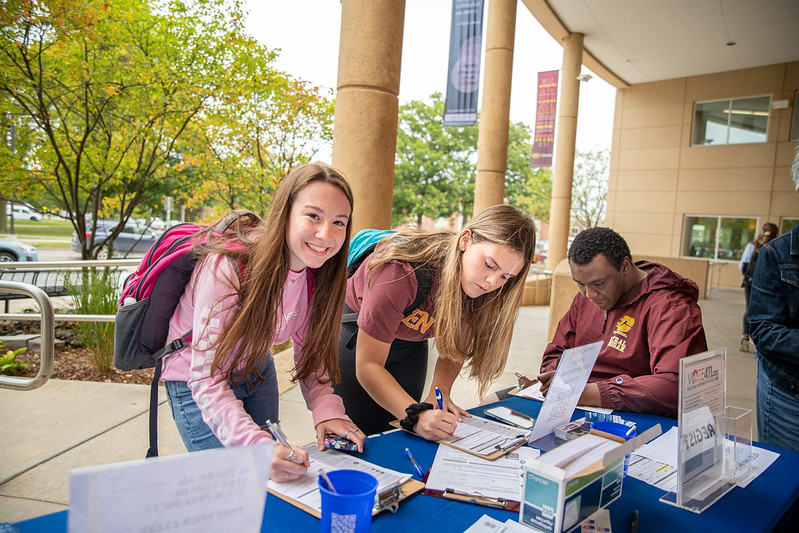 LWV-Bay Area has a very active voter registration team focusing on registering high school seniors. We have ongoing relationships with high schools in Clear Creek ISD, Friendswood ISD, and Dickinson ISD holding fall and spring voter registration drives at all of the schools. Last year we registered 236 high school students and 273 overall.
Check out the voter registration video we produced for use in the high schools by clicking HERE.
In addition to high school seniors, we are also available to hold drives at churches, places of business, festivals, colleges, etc. Contact our voter registration chair, Judith Oppenheim, vr.lwvtxba [at] gmail.com, for information.
COVID-19 and Voter Registration
Due to COVID-19, we have had to rethink our voter registration plans. Since we can no longer physically go into the schools, we have a new take on voter registration - drive-thru events. League volunteers are positioned in stations in a parking lot and voters drive-thru in their cars with everyone staying socially distanced and safe. We plan to use this method on National Voter Registration Day, Spetember 22, in the Clear Lake Freeman Library parking lot!