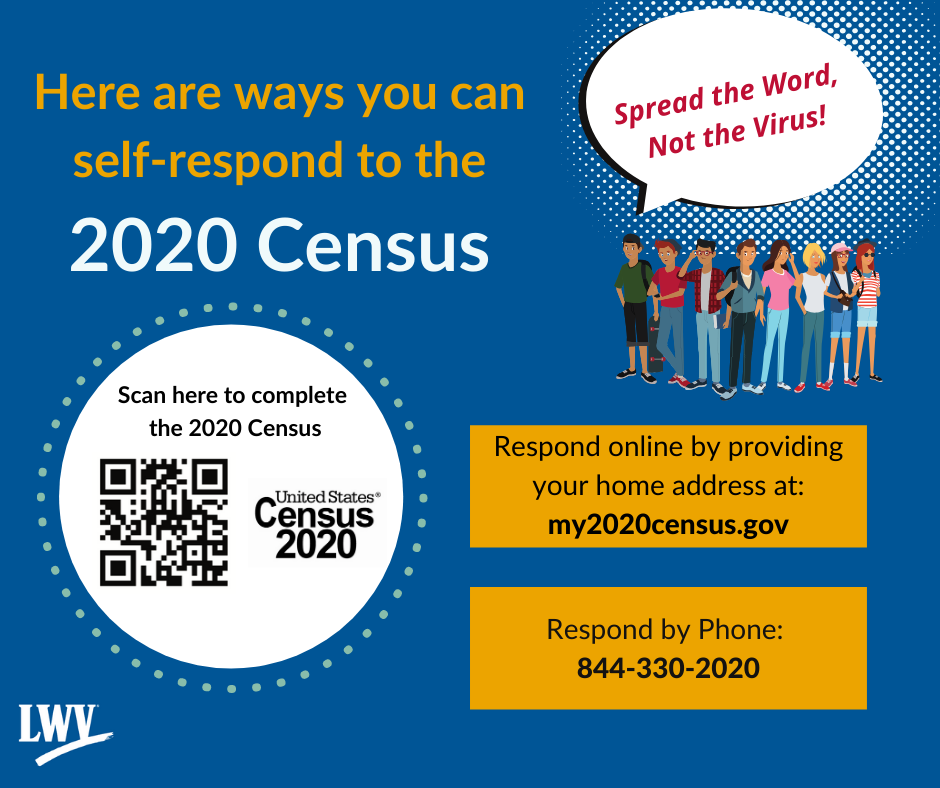 We may be in the middle of  pandemic and economic crises, but we are also in the middle of the 2020 Census.  Have you been counted yet? 
Why do we do the Census?
The US constitution mandates that we conduct a census of population and housing every 10 years and disseminate the results to the President, the States and the American People.
The first Census was completed in 1790 and the 2020 Census will be the 24th in our history. 
The census is a snapshot of where all individuals live in the country (including the five U.S. territories) on a certain day (now April 1st).  This includes literally anyone living here, regardless of legal status or citizenship. 
The original Census was performed by foot and on horseback by 650 U.S Marshals and assistants, who recorded hash marks on parchment paper.  2020 is the first year that the Census will be available to complete on-line, as well as by mail or on the phone. 
Due to current in-person interaction limitations, Census methods and dates have been adjusted and will now continue until October 31, instead of wrapping up in August. 
What is the Census used for?
 The data is used in aggregate (the totals and statistics, not any information by individuals) to:
1) Decide the number of seats each state gets in the U.S. House of Representatives. 
2) Draw Federal and State legislative districts, school districts, and voting precincts.
3) Distribute Federal dollars to states ( average of approximately $1,500 per person) for things like hospitals, fire departments, schools, roads, and much more. 
4) Help government officials at every level make planning decisions.
5) Help businesses and non-profits make decisions (such as where to locate and market size) which can be crucial to economic development.
What Questions are on the Census?
The census contains basic questions about the location and kind of home (apartment, house, mobile home, rental or owned), and names, ages, races, relationships, and birthdates of people in the home. It can be answered quite quickly. 
How Can I Help?
 You should receive letters and postcards from the Census bureau with a 12-digit Census ID (address code) to use to respond on-line. If you did not receive an ID in the mail or can't find it, you can simply press the "If you do not have a Census ID, click here" button underneath the ID Login and then proceed.  
If you have already completed the Census, but continue to receive mail, you may ignore it. There is a lag between systems and most bulk mailings are prepared far in advance. The Census may have several spellings or iterations of your address code, which also causes multiple mailings. Again, ignore them. 
Lots of temporary census workers will be dispatched to  follow up on households who do not respond - so please save us all the time and money by responding now, by phone, mail, or on-line.
You can also help by encouraging your families, friends, neighbors, co-workers, and fellow church, club, and organization members to participate. 
What about Safety and Privacy?
The Census Bureau is bound BY LAW to keep your individual information private. They cannot release any identifiable information about you to anyone, including any level of any law enforcement agency. Nothing you put on the Census can be used against you in any way by anyone. 
The official Census website can answer almost any question you can think of, besides allowing you to respond to the census. 
The Census Bureau does sometimes ask people to participate in various surveys throughout the years in addition to the official decennial Census.  Any requests for information not coming from (or directing you to a site other than) the official 2020Census.gov site could be a scam. Also, the Census will never ask for your social security number, bank account information, money, or political party affiliation.  Beware of any organization or individual purporting to be from the Census who is asking for any of these things. 
Census information helps us locally, no matter who we are or what our beliefs.  Getting everyone counted is important for our community!