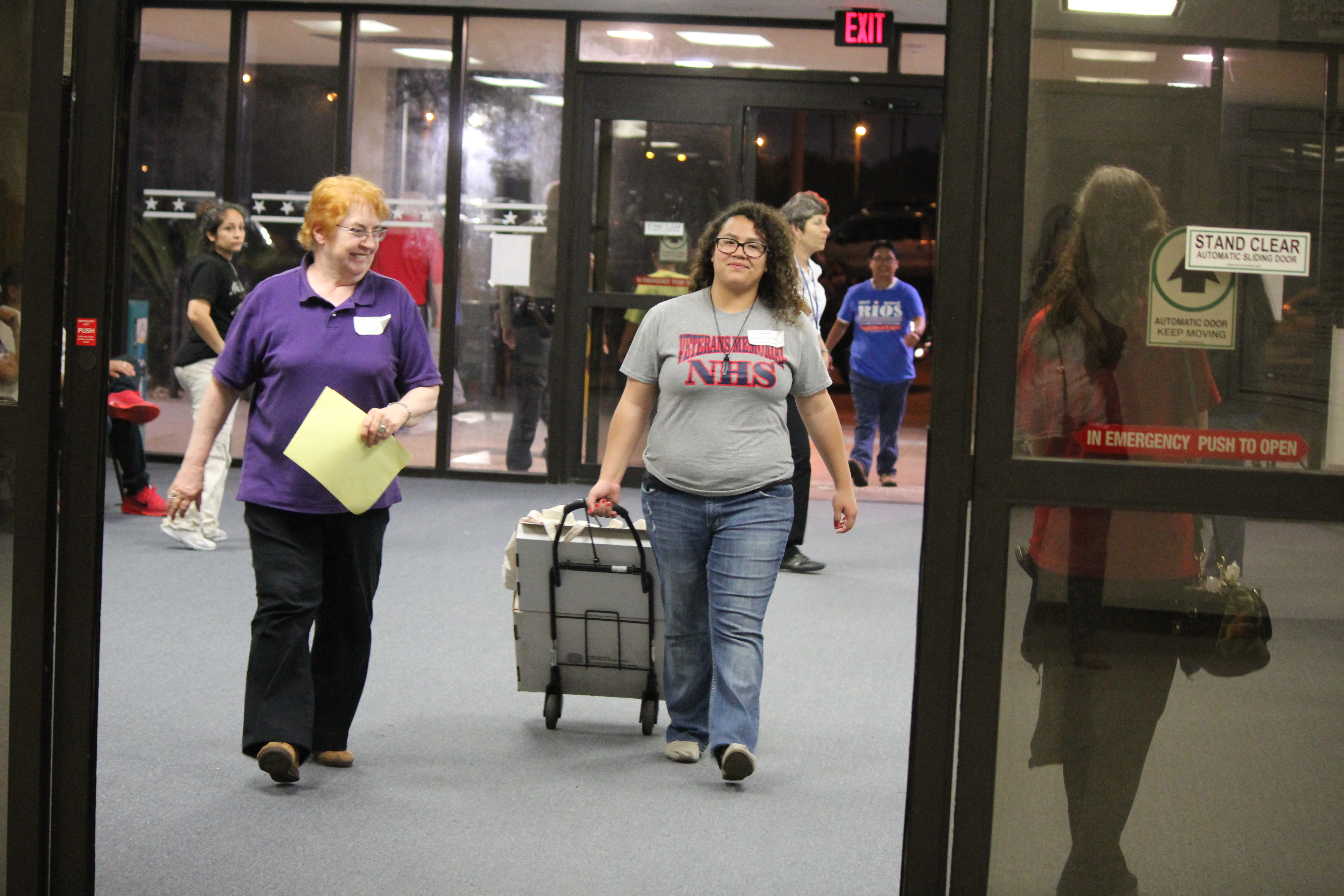 Be a Democracy Hero by working the election! 
Why is help needed now?
Counties rely on trained election workers for each election. Many election workers are over 65  and are not available to work during the COVID-19 pandemic.  
Counties need to increase the number of trained poll workers and election judges to cover absences and prevent the closure of polling places. 
The earlier these jobs are filled, the more training can occur.
Help is needed to cover more early voting hours and new COVID-19 related tasks.  
How can I help?
What does a county poll worker do?
At each polling location, poll workers check in voters, answer voters' questions, set up and test voting machines, issue ballots, etc. 
Poll workers help voters who encounter problems - from registration issues to voter ID questions to language barriers.
Poll workers may be trained to help with COVID-19 related tasks. 
When would I work?
Poll workers are needed during each day of early voting and on election day.
Each county determines the hours poll workers are needed.
More election-related jobs may be available.
Who can apply?
Any person, at least 16 years of age, interested in helping democracy work at the local level. 
High school and college students: this is a great way to learn hands-on about elections!  FAQs from the Texas Secretary of State on high school election clerks.
What training is provided?
The Texas Secretary of State offers general online poll worker training.
Poll workers are trained on the voting process and election rules.
Each county provides training on their specific election equipment and procedures. 
Specific election worker training is provided regarding COVID-19.
What polling place safety measures will be in place? 
The Texas Secretary of State provides the following guidelines
The CDC offers recommendations for Election Polling Place Safety
Check with your county election official for country-specific guidelines.