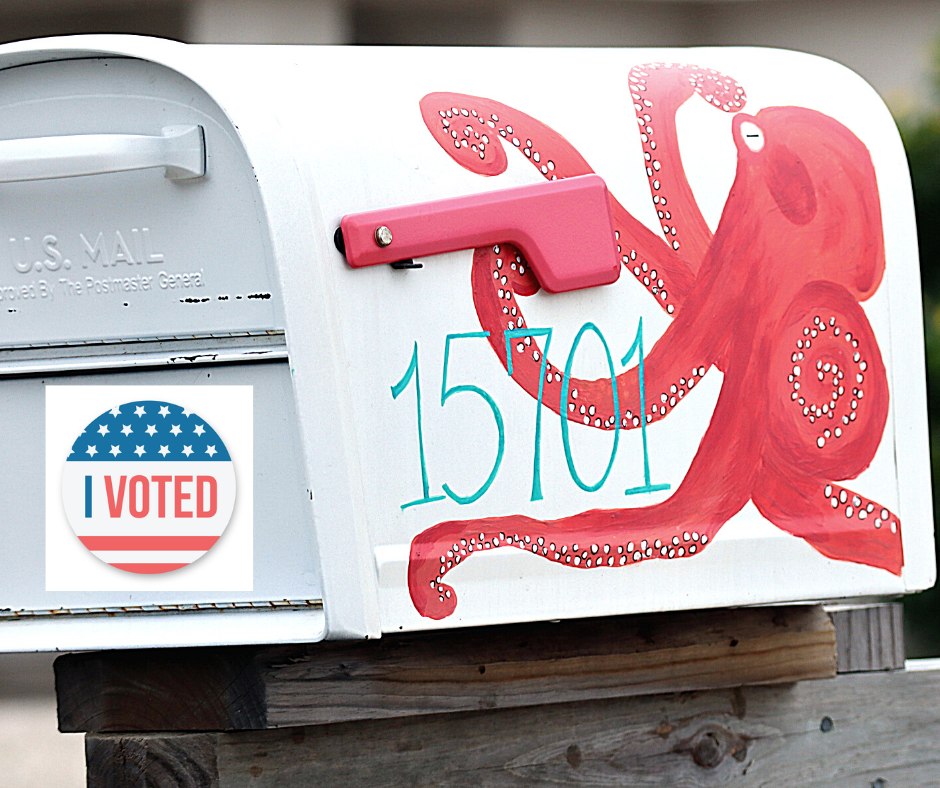 The Texas League of Women Voters encourages all eligible Texans to apply now to stay safe and vote at home!
Texas voters may apply to vote by mail if they are:
65 years or older

Sick or disabled

Out of the county during early voting and election day

In jail but otherwise eligible to vote
The application may be printed from the county website (English/Spanish), filled out, signed and mailed in:
Kara Sands
Nueces County Clerk
ATTN: Elections Division
P.O. Box 2627
Corpus Christi, TX 78403
 No printer? No problem! You may use the website, email, or phone to request an application be mailed to you:

votebymail

[at]

nuecesco.com
 -  (361) 888-0865 -
website
Fill out the vote by mail application once a year if the voter 
Is 65 years or older
Is sick or disabled
Checks the annual application
Applications must be received by the county office 11 days before the election, and then ballots must be received by election day. 
October 23 is the deadline to apply to Vote By Mail
But apply as soon as possible and include your contact information in case of problems
The earlier all applications are sent in, the more time the county clerks office will have to accurately process those applications.  
The Election Code defines the 'disabled' option as "

a sickness or physical condition that prevents the voter from appearing at the polling place on election day without a likelihood of needing personal assistance or of injuring the voter's health."

    

Texas Secretary of State
A voter can take into consideration aspects of their health and their health history that are physical conditions in deciding whether, under the circumstances, to apply to vote by mail because of disability."  The elections office has no legal authority to require voters verify their disability to apply for ballot by mail. 

The Texas Supreme Court 
The CDC COVID-19 website specifically lists the groups at higher risk for severe illness
Texas is one of 17 States that require an excuse to Vote By Mail
Governor Abbott's
July 2020 proclamation
extends early voting and "
allows a voter to deliver a marked mail ballot in person to the early voting clerk's office prior to and including on election day."  So, you can turn your ballot into the county clerks office at any time after receiving it - but bring your photo ID! 
An explanation of the vote by mail process is in the video below including:
Who can vote by mail
Who qualifies for sick or disabled and who may be at higher risk
How to apply 
Tips for filling out your application
Application due dates
Ballot arrival dates
Ballot packet information
Tips on filling out your ballot
Mailing your ballot
Getting help