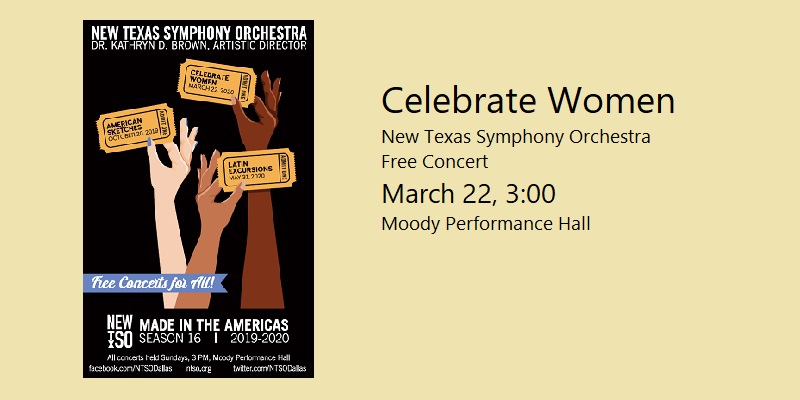 Location
Moody Performance Hall
2520 Flora St, Dallas, TX 75201
US
Sunday, March 22, 2020 - 3:00pm
This concert has been cancelled. LWV Dallas will instead register voters at the May 31 concert.
A free concert for all, the final performance in the New Texas Symphony's "Made in the Americas" series, under the direction of Dr. Kathryn D. Brown.
LWVD is a co-sponsor; the event is free; and league members will be considered special guests.