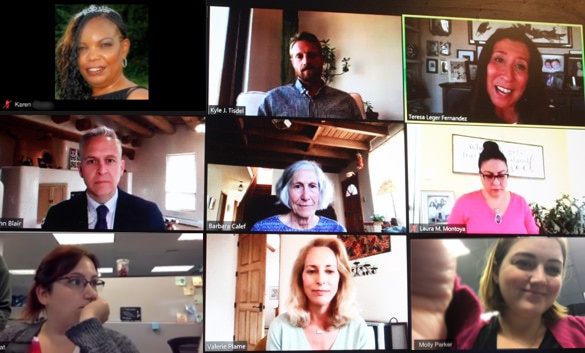 During the Covid-19 emergency League of Women Voters is using Zoom for virtual meetings. Instructions for each virtual event include contact information for you to request a meeting invitation that includes the Meeting ID for that meeting.
You can join the meeting from your computer or tablet. If you have never used Zoom before, here is a tutorial for the first time user that explains how to join a meeting using a laptop computer.
If you do not have a laptop or if your computer does not have a mic, you can join the meeting using a phone.

If you have smart phone with internet access, download the Zoom Cloud Meeting app from your app store and join the meeting using the link in your invitation.
If your phone does not have internet access, dial one of the phone numbers listed in the invitation you were sent after you made your reservation; you will need to give the Meeting ID number followed by # in order to join the meeting. You will be able to listen to the meeting. Mute your phone unless you wish to speak to the group.