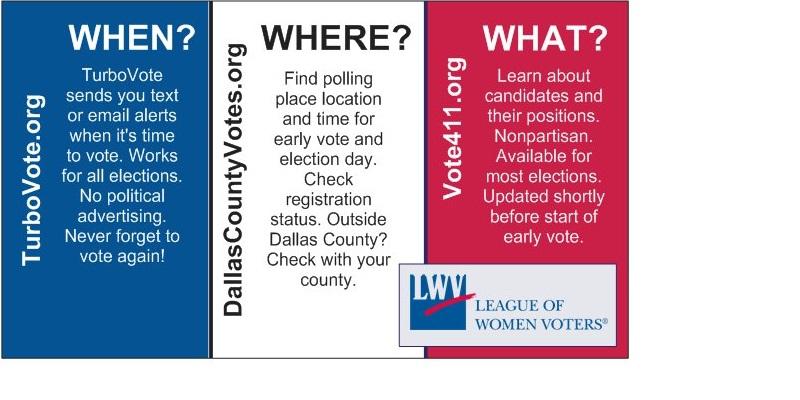 See the menu for information about registration, voter education, forums...
Upcoming Elections
Saturday, May 5, 2018,  Joint Election for Cities and Schools
Tuesday, May 22, Primary Runoff
Tuesday, November 22, 2018, General Election
 Quick Voter Links
When?Where?What? websites for voters
TurboVote sends you text or email alerts when it's time to vote. Works for all elections. No policitcal advertising. Never forget to vote again!
Find poling place location and time for early vote and election day. Check registration status. Outside Dallas County? Check with your county.
Learn about candidates and their positions. Nonpartisan. Available for most elections. Updated shortly before start of early vote.