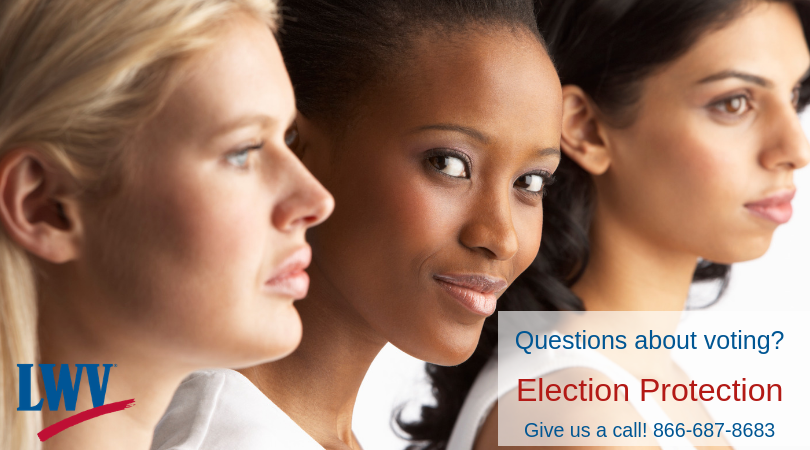 The League of Women Voters of Texas is a member of the Texas Election Protection Coalition. 
What is Election Protection?
● An army of non-partisan legal volunteers working to ensure that every eligible voter can
cast a ballot that counts.
● We help voters when they encounter problems at the polls.
● We operate a statewide hotline to empower voters with information about how to vote.
How Can I Help?
Share our hotline numbers: Our statewide hotline is staffed by highly trained legal
volunteers who answer voters' questions about voting and collect reports of systemic
issues. But it only works if people know about it! Please share these numbers widely.

The League is recruiting volunteers for the Texas Election Protection program at the polls.  If you or anyone you know is interested in helping us protect the vote at the polls, please sign up for a training here!

Share with your networks and on social media.