The Texas County Website Evaluation is a study undertaken to assess the online availability and adequacy of elections information of official county websites in Texas. The survey has been conducted before major statewide elections since 2016.
2017 survey found 50% improvement in provision of adequate election and voter ID information since 2016
One hundred eleven (47%) of the existing 234 official county websites increased their overall adequacy of online elections information for their voters. Elaine Wiant, president of the Texas League said, "We are especially pleased that almost half of county websites now provide minimum voter ID information, up from one third in 2016." However, only 45% of the websites noted that a voter's name and address do not need to be identical on their ID and voter registration card or official list of voters. "Confusion over voter ID requirements continues to be a problem that needs to be addressed before the 2018 Primary Election," said Wiant.
Read more: 
2017 County Website     
2017 Report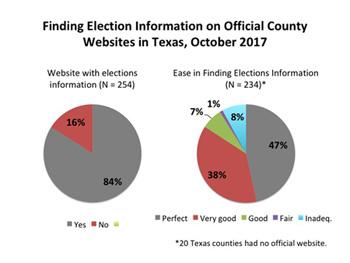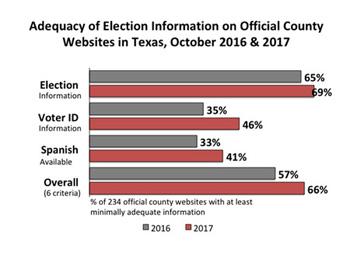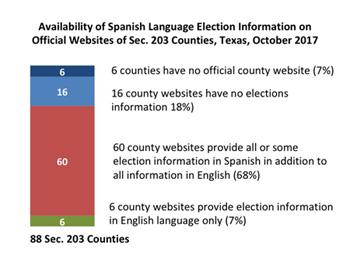 Reports