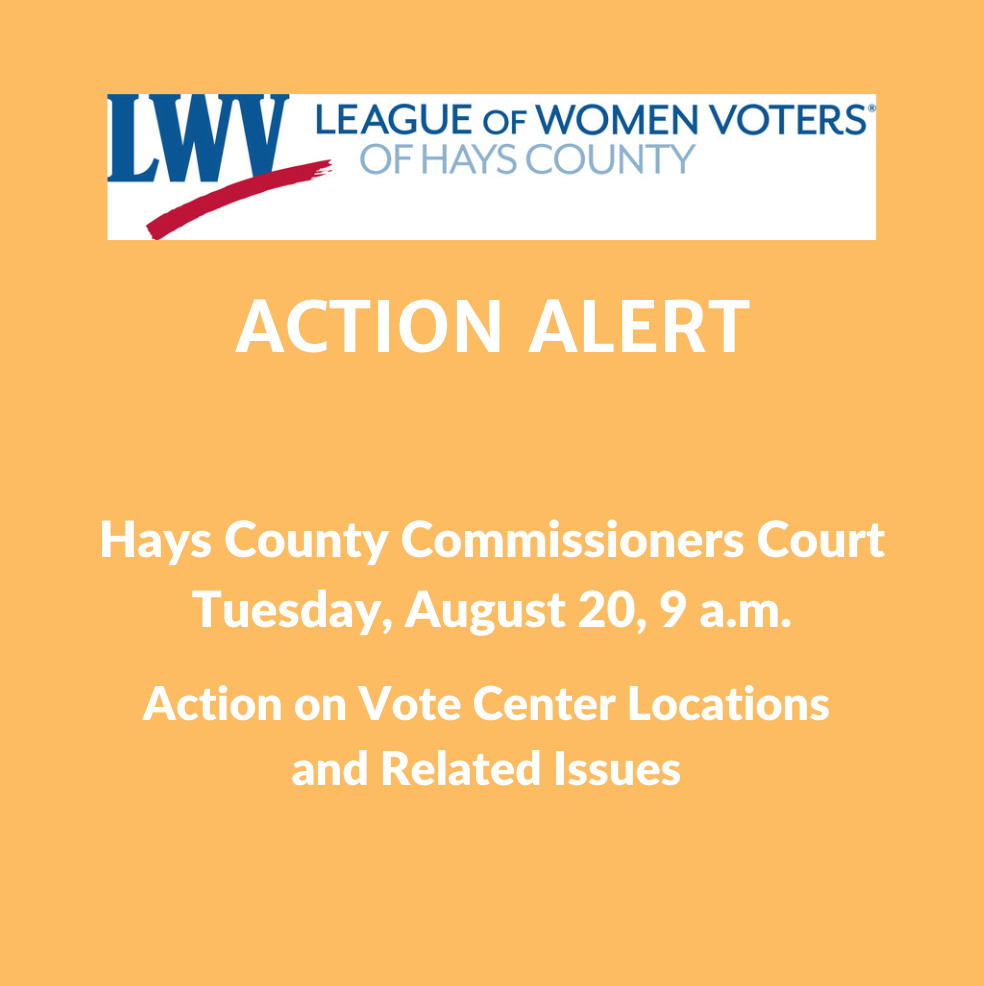 Time Range For Action Alert:
August 20, 2019
At Monday evening's public hearing on the proposed Vote Center locations, a standing-room-only crowd spoke  to the Commissioners Court for more than three and a half hours. On Tuesday, August 20, the Court will consider and act on several elections-related items, including Vote Center locations. The releveant items on the agenda for that meeting are pictured below. The full agenda with supporting documents can be found here. The meeting starts at 9 a.m. at the Hays County Courthouse, 111 E San Antonio St, San Marcos, TX 78666.
The proposed voting locations as listed in the agenda packet for the August 20 Commissioners Court Meeting are below.
Proposed Early Voting Locations were provided as well.
The proposed list of Election Judges and Alternates is below.
A member of the Polling Places Study Group, Sandra Tenorio, spoke to the difficulty of finding polling locations that met the state's critere: ADA-compliant, with plenty of parking, and with dependable Internet or wifi for the electronic poll books. Here is the entire list of members of the Polling Places Study Group.
Issues referenced by this action alert: