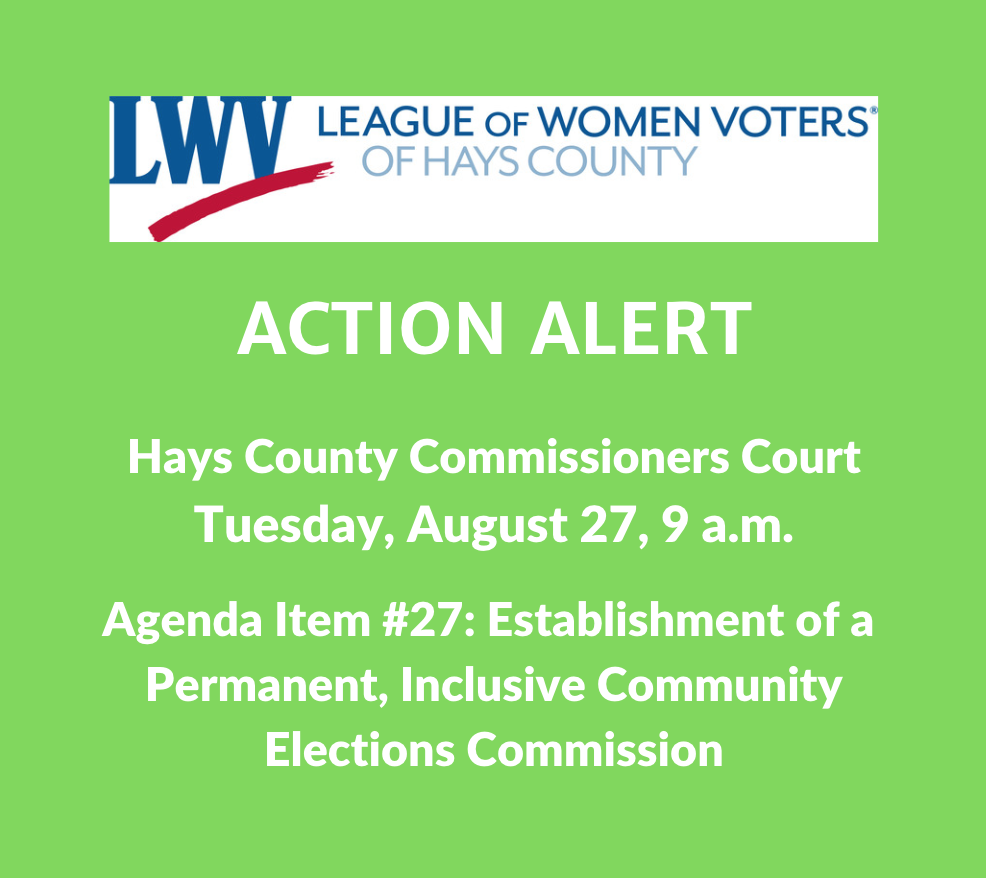 Time Range For Action Alert:
August 25, 2019

to

August 27, 2019
On Tuesday, August 27, the Hays County Commissioners Court will be considering an item important to the League of Women Voters of Hays County's mission: creating a representative group to address voting issues in the county.
Item #27 reads: Discussion and possible action to create an all-inclusive Community Elections Commission to establish a diverse county-wide representation.
Because of the broad statement of purpose in Item #27, we expect that discussion of this item will affect how the "Commission" is formed and how it operates. We need to have good suggestions.
The proposed item will be of interest to many individuals and organizations in all of the communities of Hays County who share a concern for fair voting practices and ensuring easy access to voting. Please consider participating!

Any League members (and all others interested) who are available are asked to please attend the Commissioners Court meeting on Tuesday, 9 a.m. to be part of the dialogue.
Issues referenced by this action alert: