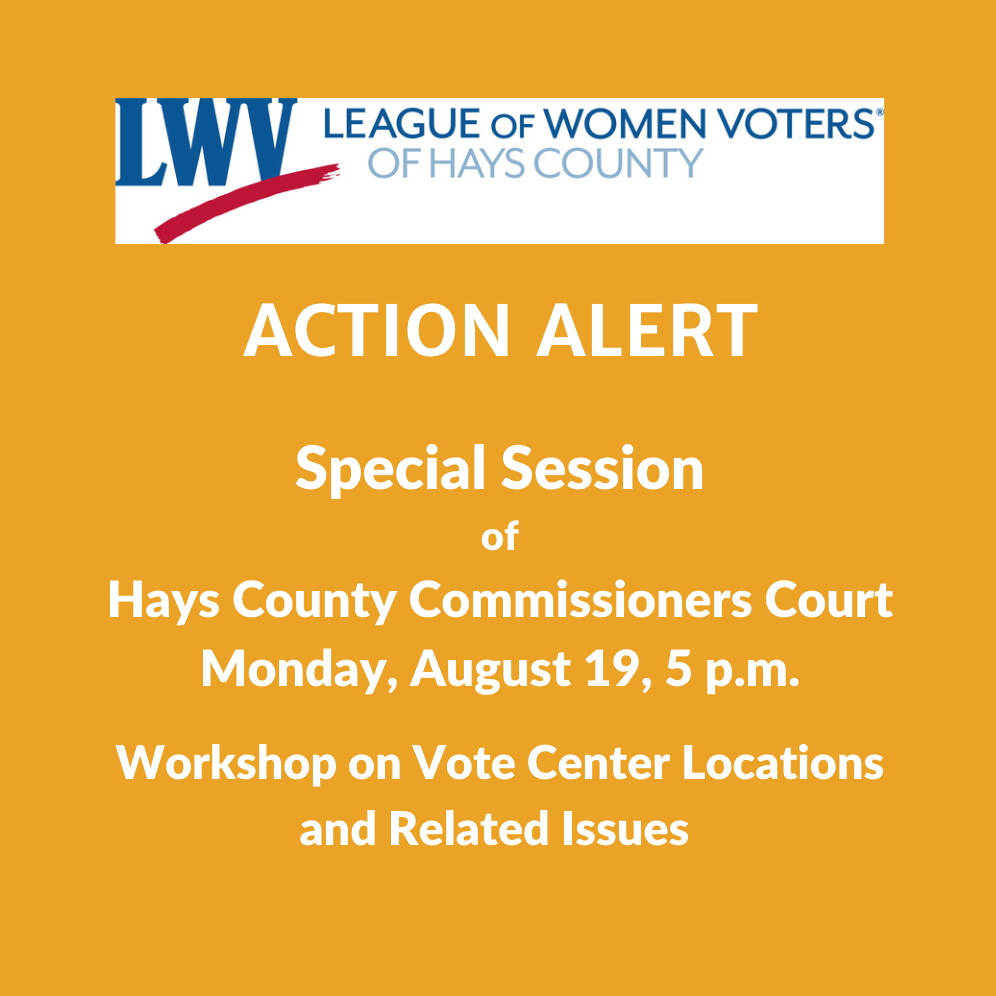 Time Range For Action Alert:
August 14, 2019

to

August 20, 2019
Workshop on Voting Centers Now Scheduled
The Hays County Commissioners Court has scheduled a special session of the court for Monday, August 19 at 5 p.m. at the Hays County Courthouse in the Commissioners Courtroom. The event is a Commissioners Court workshop on the proposed locations of Vote Centers, as well as the proposed Election Judges and Alternates for each of the proposed locations. Elections Administrator Jennifer Anderson is scheduled to be there.
The meeting, agenda, and related documents are posted here.
Originally proposed for the August 13 Commissioners Court agenda, after considerable public pushback the vote on the proposed locations and election judges was delayed to the August 20 regular session of the Commissioners Court. The deadline for counties to submit their locations and election judges to the Secretary of State is August 22.
The public has a small window of opportunity to push for changes to proposed locations, and the team of judges and alternates that would serve any new location. It is advisable to come prepared with specifics about your wants and solutions to problems you identify.
If you cannot attend in person but would like to submit comments by email, here is the contact information.
Pct. 1 Commissioner Debbie Ingalsbe: Debbiei@co.hays.tx.us;
Pct. 2 Commissioner Mark Jones: mark.jones@co.hays.tx.us;
Pct. 3 Commissioner Lon Shell: lon.shell@co.hays.tx.us;
Pct. 4 Commissioner Walt Smith: walt.smith@co.hays.tx.us;
County Judge Ruben Becerra: judge.becerra@co.hays.tx.us.                                                County Clerk Elaine Cardenas: ccsearches@co.hays.tx.us
We hope each commissioner will plan to be there to listen and answer questions.
Upon your request, your email could be entered into the public record.
Below, find the list of proposed Vote Center locations, links to proposed election judges and alternates by precinct, and precinct maps that include the proposed locations.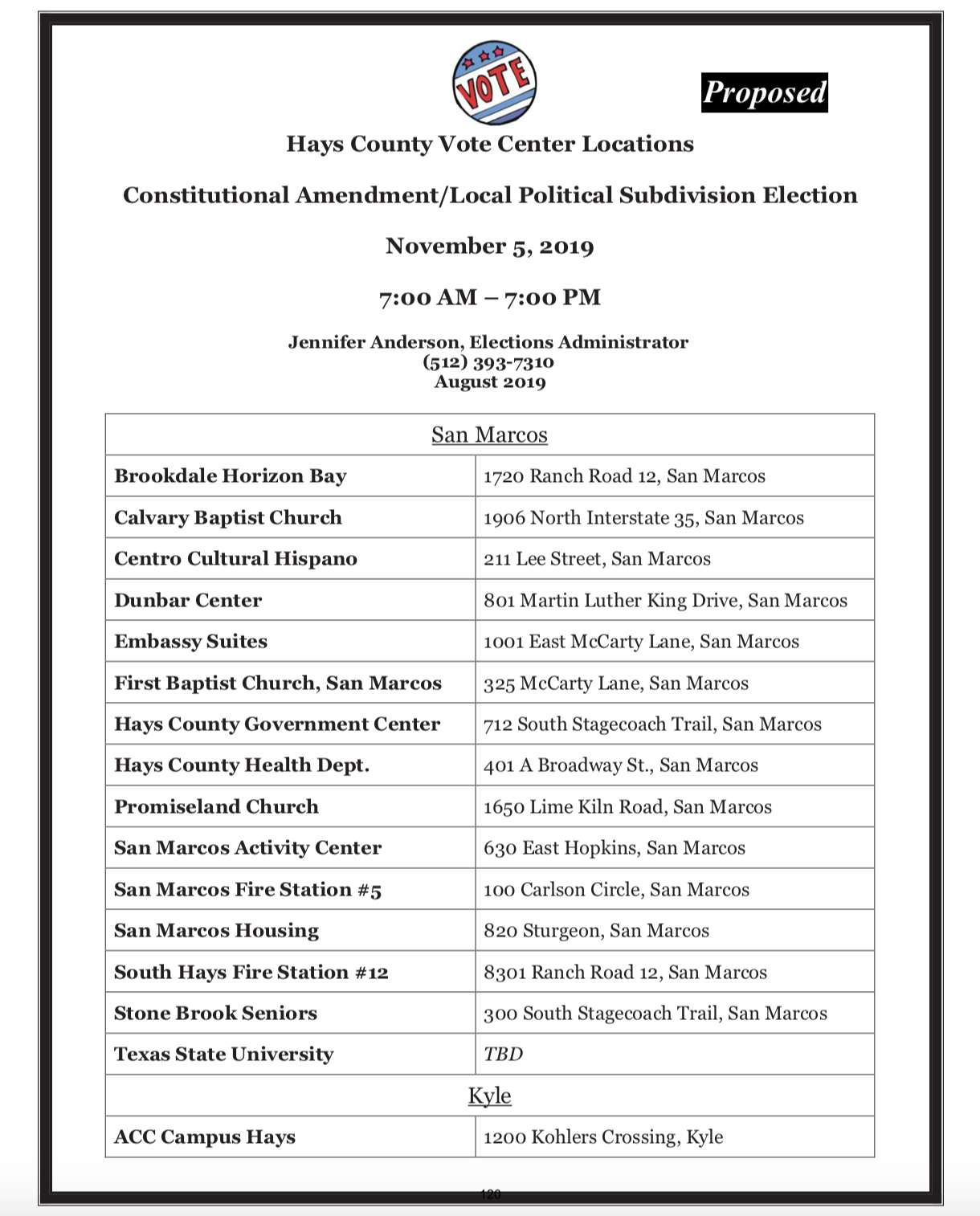 Accessible version of first page of proposed voting locations here.
Accessible version of second page of proposed Vote Center locations here.
View a larger version of  each precincts' proposed election judges and alternates at the links below.
Precinct One   Precinct Two   Precinct Three   Precinct Four
Issues referenced by this action alert: