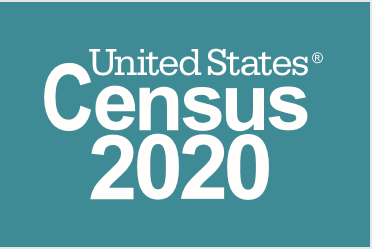 Census forms are being delivered to U.S. households this week, if you haven't already received one.
Every person in the U.S. gets counted once every 10 years. This year for the first time, you can respond one of three ways: online, by telephone, or in person. 
For anyone with questions about how COVID-19 will affect the 2020 Census: It has never been easier to respond on your own, whether online, over the phone or by mail—all without having to meet a census taker.
When you get your letter with your access code from the U.S. Census, you can come to the Hays County League of Women Voters website and
START ONLINE QUESTIONNAIRE HERE:
https://my2020census.gov/
Before you start, you can view a helpful step-by-step video here.
For those who prefer to respond to the Census questons by phone, here are the phone numbers to call in to complete their census forms in their preferred language.
Telephone assistance is available seven days a week from 6:00am to 1:00am CST.
LANGUAGE LINE TOLL-FREE NUMBERS
English 844-330-2020
Spanish 844-468-2020
Chinese (Mandarin) 844-391-2020
Chinese (Cantonese) 844-398-2020
Vietnamese 844-461-2020
Korean 844-392-2020
Russian 844-417-2020
Arabic 844-416-2020
Tagalog 844-478-2020
Polish 844-479-2020
French 844-494-2020
Haitian Creole 844-477-2020
Portuguese 844-474-2020
Japanese 844-460-2020
Telephone Display Device (TDD) 844-467-2020
(For those of you with family or friends living in Puerto Rico, there are even special phone numbers for Puerto Rico residents to use: English (Puerto Rico residents) 844-418-2020;
Spanish (Puerto Rico residents) 844-426-2020)