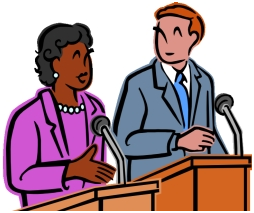 Rules regulating candidates' appearances at debates and forums
League of Women Voters debates and forums provide voters an opportunity to hear and see candidates in contested races for themselves as they respond to questions from the moderator and each other. Such in person vetting is invaluable to the process of choosing a candidate to vote for. 
Some may wonder why League debates have strict guidelines. As a nonpartisan, nonprofit organization, the League of Women Voters is required to abide by Federal Election Commission regulations. 
What is a Debate?
FEC regulations define a debate as an event that (a) includes at least two candidates, (b) is staged in a way that does not promote or advance one candidate over another, and (c) allows the candidates to appear concurrently, in face-to-face confrontations, with opportunities to respond to each other. 
How does a Forum differ from a Debate?
The FEC defines a forum or other nondebate candidate appearance as a place, meeting, or medium where ideas and views on particular issues are exchanged.
Candidate participation guidelines for federal races
A debate or forum must have at least two candidates for each federal office. An empty chair debate (where only one candidate is present) cannot be held as it can be considered by the FEC as an "in-kind" contribution or providing "something of value" to a federal candidate and thus subject to the prohibitions of federal election laws. A single candidate for a federal office may not be a speaker at a debate or forum. The candidate may be introduced and invited to meet and greet attendees at the end of such meetings; however, the candidate should not remain on the stage.
Candidate participation guidelines for state and local races
Until recently, the LWVTX applied the LWVUS/FEC regulations for empty chair debates and forums to all state and local races. However in October 2019 the LWVTX updated their empty chair policy at the urging of numerous League members who argued that previous policy was a disservice to voters seeking to educate themselves before voting.
● LWVTX Empty Chair policy for forums allows candidates in contested races to appear in a forum (not debate) to speak and respond to questions.
If only one candidate appears from the field of candidates invited, the moderator will acknowledge the absence of the missing candidates, and
● If only one candidate appears, the moderator will make a statement that going forward with the forum does not imply endorsement of this candidate.
The rule change continues the League of Women Voters' policy of nonpartisanship, while enhancing the ability of Leagues to be of service to voters.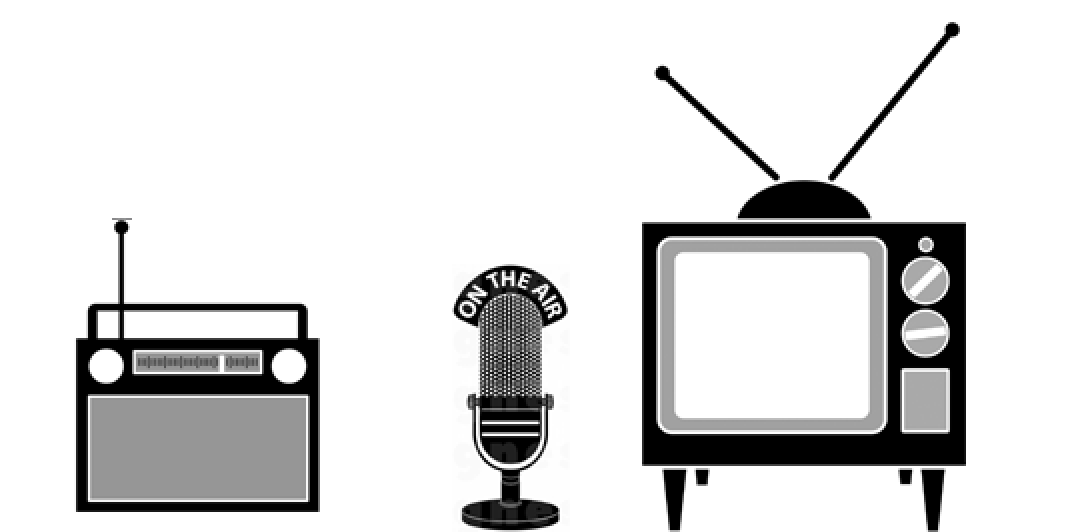 Recording and broadcasting of debates and forums
A radio, television, or cable broadcaster must not edit the debate or forum, and it must be
broadcast in its entirety, either live or reasonably soon after the debate. The Federal Communications Commission (FCC) requires that a debate or forum must include at least two candidates. The exception is news media reporting on the event. Candidates are not allowed to use or edit the recording for campaign purposes.
The League and any co-sponsor are considered the owner of any recording of the debate or forum. (A broadcaster may only record and use such recording in accordance with League rules.) Any use of the recording requires the approval of the League with the caveat that it must be broadcast in its entirety. The recording can be posted in written or streaming audio/video on a League website or another website if approved by the League. It can be broken into segments as long as all segments are available.
Candidates and audience members are also not allowed to record the debate.