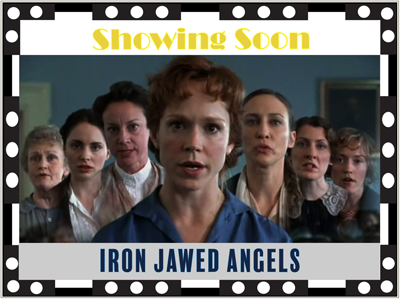 Location
Wimberley Players
Wimberley
Texas
78676
Texas US
Save the Date!

November 9 Matinee Screening and Special Program
In celebration of the 100th Anniversary of the League of Women Voters of Texas and (next year) nationally, the League of Women Voters of Hays County will screen Iron Jawed Angels.

Katja von Garnier's "Iron Jawed Angels" tells the remarkable and little-known story of a group of passionate and dynamic young women, led by Alice Paul (Hilary Swank) and her friend Lucy Burns (Frances O'Connor), who put their lives on the line to fight for American women's right to vote.

Thank you to the Wimberley Players for sponsoring and providing material support for the LWV of Hays County's special fundraising event.