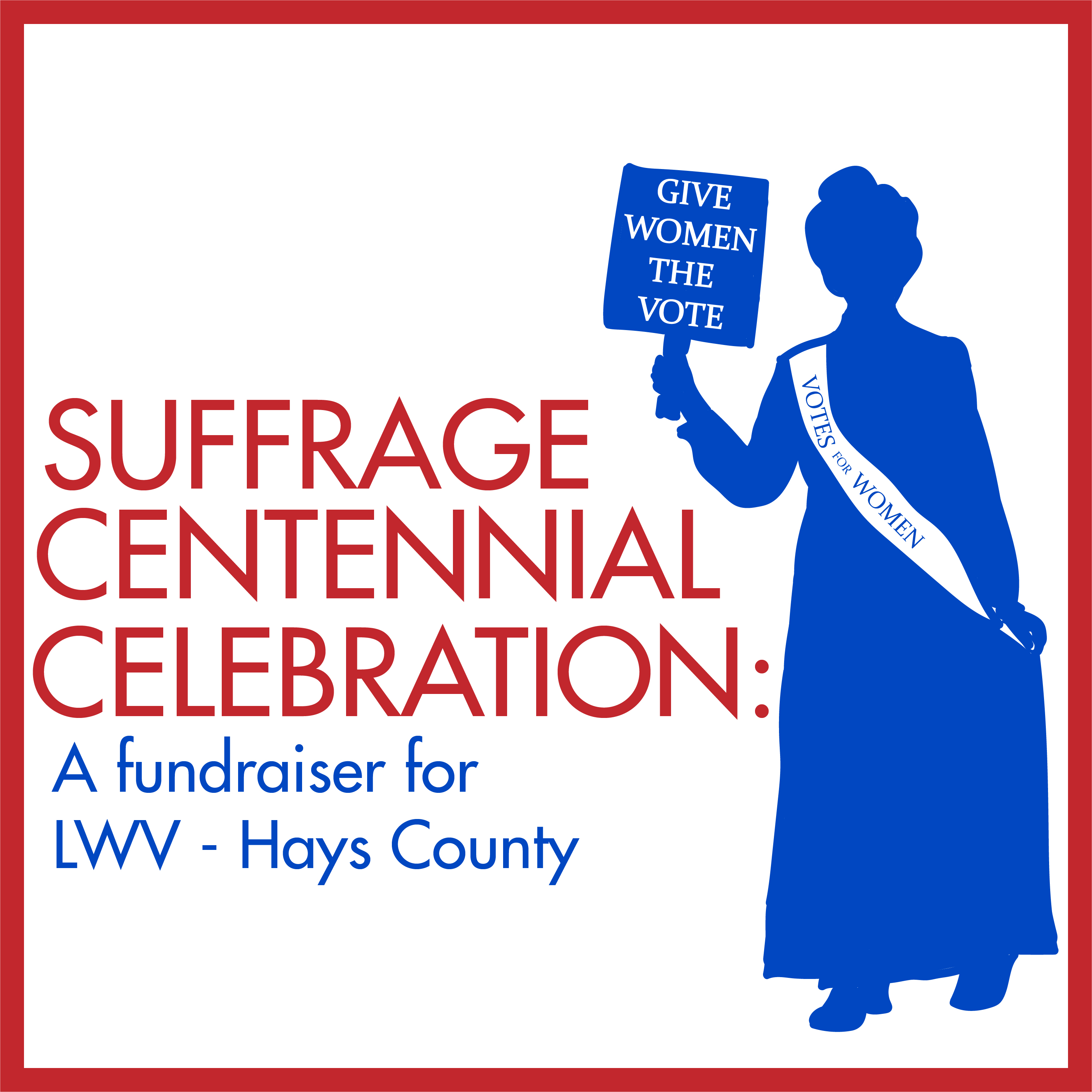 Location
Wimberley Players
Wimberley
Texas
78676
Texas US
Saturday, November 9, 2019 - 2:00pm
Tickets Now on Sale!

In celebration of the centennial anniversary of women's suffrage in Texas, the League of Women Voters of Hays County will have a special program and screen Iron Jawed Angels, a story of suffragettes and suffragists, for 2-5 p.m., Saturday, Nov. 9 at the Wimberley Playhouse.

The program will feature readings from key players in women's struggles to gain the right to vote.

Katja von Garnier's "Iron Jawed Angels" tells the remarkable and little-known story of a group of passionate and dynamic young women, led by Alice Paul (Hilary Swank) and her friend Lucy Burns (Frances O'Connor), who put their lives on the line to fight for American women's right to vote.

Tickets are on sale now through the Wimberley Players' ticketing system (corrected link), and the proceeds from the $30 ticket will benefit the League of Women Voters of Hays County. Seating is General Admission.
The suffragists wore white and often wore hats and gloves, so feel free to join in the spirit of the centennial celebration and dress up!
Thank you to the Wimberley Players for sponsoring and their help with the LWV of Hays County's special fundraising event!