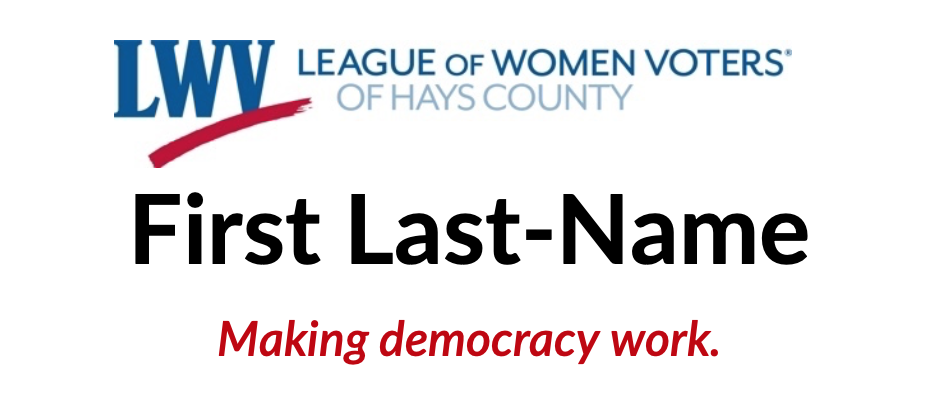 League members who would like to may order a magnetic name badge. The badge is acrylic, contains the logo of this League and has space for your first and last name. Badges are $15. Our preferred method of delivery is at an event in the community nearest to where you live. But we can mail it to you if you prefer. 
The company that makes those for us, Fire Light Laser Awards and Engraving, is in Buda. We place the order in batches and then pick the batches up when ready in person to save on shipping costs.
You can place your order by check or online. Checks can be made payable and mailed to LWV HaysCo, P.O. Box 1034, San Marcos, TX 78666. Or you can give a check payable to the League to a board member at a League event.
When placing your order, please provide the name you prefer to go by either in the memo field of your check or in a text box available during the online ordering process.
If you order online, enter the name you prefer on your name badge and click on Buy Now. On the PayPal page that opens up, you can either log in to complete your purchase if you have a PayPal account or you can choose to pay using the secure PayPal processor using the second button which does not require an account, just your debit or credit card information. Complete the required fields and submit.