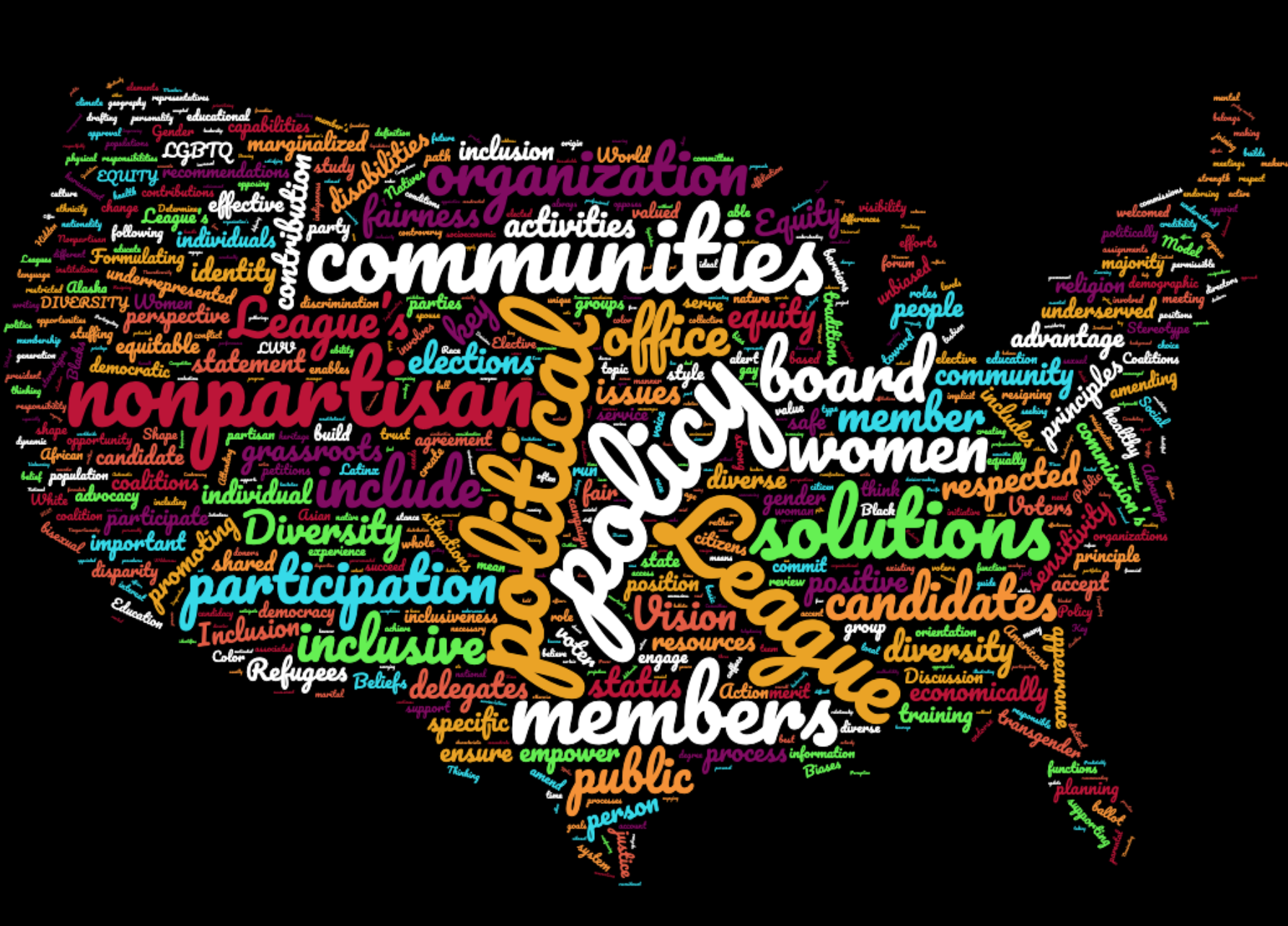 The principles that guide our organization...
The goal of the League of Women Voters is to empower citizens to shape better communities worldwide. 
The League is guided by two co-equal policies
Nonpartisanship Policy
The League shall not support or oppose any political party or any candidate.
Diversity, Equity, and Inclusion Policy
Commitment to Diversity
LWV is an organization fully committed to diversity, equity, and inclusion in principle and in practice. Diversity, equity, and inclusion are central to the organization's current and future success in engaging all individuals, households, communities, and policy makers in creating a more perfect democracy.
As the League of Women Voters of the U.S.'s (LWVUS) press statement issued after the murder of George Floyd by a Minnesota police officer stated:
The systems of oppression that have perpetuated the myth of white supremacy in our country must be dismantled if we are ever to become the nation we pledge to be—indivisible, with liberty and justice for all.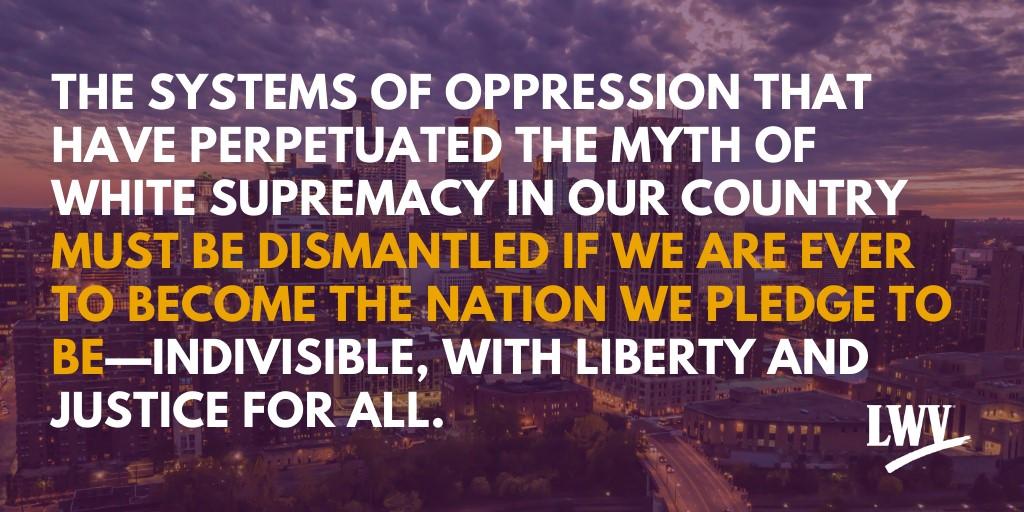 Participation in the League
There shall be no barriers to full participation in this organization on the basis of gender, gender identity, ethnicity, race, native or indigenous origin, age, generation, sexual orientation, culture, religion, belief system, marital status, parental status, socioeconomic status, language, accent, ability status, mental health, educational level or background, geography, nationality, work style, work experience, job role function, military service or veteran status, previous imprisonment, thinking style, personality type, physical appearance, political perspective or affiliation or any other characteristic that can be identified as recognizing or illustrating diversity. Read more about this National campaign.
The League of Women Voters is a nonpartisan political membership organization which: 
acts after study and member agreement to achieve solutions in the public interest on key community issues at all government levels.
builds citizen participation in the democratic process. 
engages communities in promoting positive solutions to public policy issues through education and advocacy.