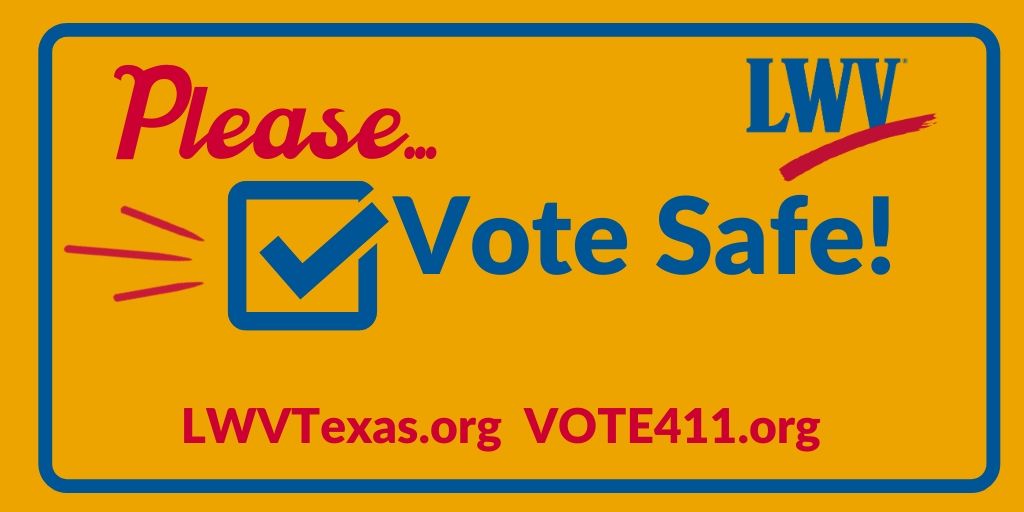 The League of Women Voters of Hays County encourages you to "Be a Texas Voter!" in the 2020 elections. 
We fight for the right of ALL Texas voters to protect their health and be allowed to vote safely and securely in our democracy!  Your vote is more important than ever before – share these options for voting in elections safely.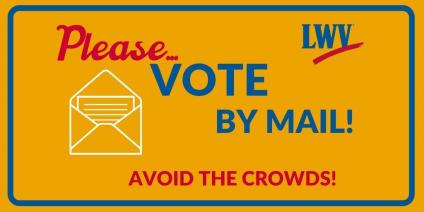 Vote in your home! Apply to vote by mail 
Voters who are in high-risk categories of the virus, who are sick, disabled, or 65 years or older are eligible to vote-by-mail in Texas. The League of Women Voters encourages these voters to limit their exposure to crowds by voting at home. 

Vote early!
Avoid busy polling places on Election Day. All voters who are not high risk and want to do their part to curb the virus should consider voting early. The more voters who cast their ballots early, the fewer long lines and crowds we will see on Election Day. Compare candidates and print your ballot with the League's nonpartisan Voters Guide at VOTE411.org.  

Vote during non-peak hours 
We are all familiar with crowds and long lines on Election Day, especially first thing in the morning, over lunch hours, and after work. Voters can limit their interaction with the public by planning to vote during non-peak hours, like the middle of the morning and afternoon.  

Volunteer with our county election department! 
Help support democracy in our community! Contact our Hays County Elections Office to volunteer. Counties will need to increase the number of trained poll workers and election judges to cover absences and prevent closure of polling places. The Texas Secretary of State offers on online poll worker training. Please ensure our county election officials follow the CDC Recommendations for Election Polling Place and the Texas Secretary of State's May/2020 Health Protocol for Voters and Elections &  June/2020 Voting In-Person During COVID-19

Update your voter registration!
A registered voter who moves within the county may update their name or address of their voter registration online here.  First time voters or voters who move to another county fill out an application, mail  or turn it in to their county voter registrar. 
If you have a printer, a stamp and want to DIY? Type in your personal information here, then print, sign and mail to the address on the form you print.  No printer? No problem! You may  fill out a voter registration application and have it mailed to you at register2vote.org or from the Secretary of State here.  Please remember, Texas does not have a modern online voter registration system. Learn more about voter registration in Texas.

VOTE411.org 
The League's nonpartisan (and award-winning) election website VOTE411.org has everything voters need to find options for voting early or voting by mail. VOTE411 will also have special alerts on primary election days highlighting any changes to normal voting procedures, including any last-minute changes to polling locations. The site is a personalized voting information hub where voters can check their registration, find their polling place, see what will be on your ballot, and more.  

Report Any Problems 
Voters who encounter problems while voting should report them to the Election Protection Hotline. Trained experts are prepared to talk voters through any issues.  
1-866-OUR-VOTE (866-687-8683) 
1-888-VE-Y-VOTA (en Español) 
1-888-API-VOTE (Asian multilingual assistance) 
1-844-YALLA-US (Arabic)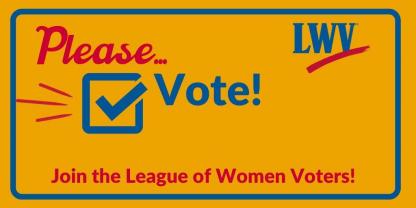 Join the League of Women Voters of Hays County
To learn more about elections in our county or to get involved, consider signing up for our newsletter or go to the Join page on our website.