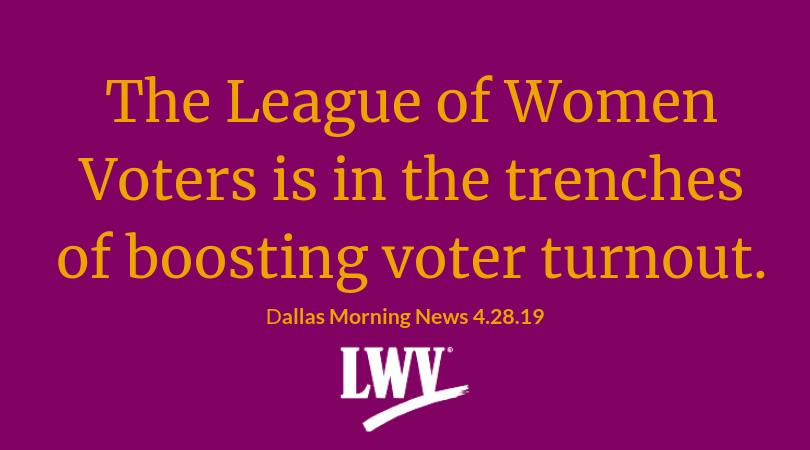 With the League of Women Voters of Texas celebrating its 100thanniversary this year, we reached out to Grace Chimene, the League's president since June 2018, to discuss how Texans can get more civically engaged and how we as a state can improve voter turnout, especially among the young. The League of Women Voters is a nonprofit, nonpartisan organization that, according to Chimene and the League's mission statement, "envisions a democracy where every person has the desire, the right, the knowledge and the confidence to participate." Since 1919, the central goal of the league has been "empowering voters and defending democracy."
The League of Women Voters of Texas is a nonpartisan political organization. Most people don't know this, but you don't have to be a woman to join. We never support or oppose candidates or parties. But that doesn't mean we don't take a stand on issues. We study issues, come up with positions and take a stand on them.
What does the League of Women Voters do and why?
Read the full Q&A which was conducted, edited and condensed by freelance writer Michael Judge, a contributing editor for the Dallas Morning News.