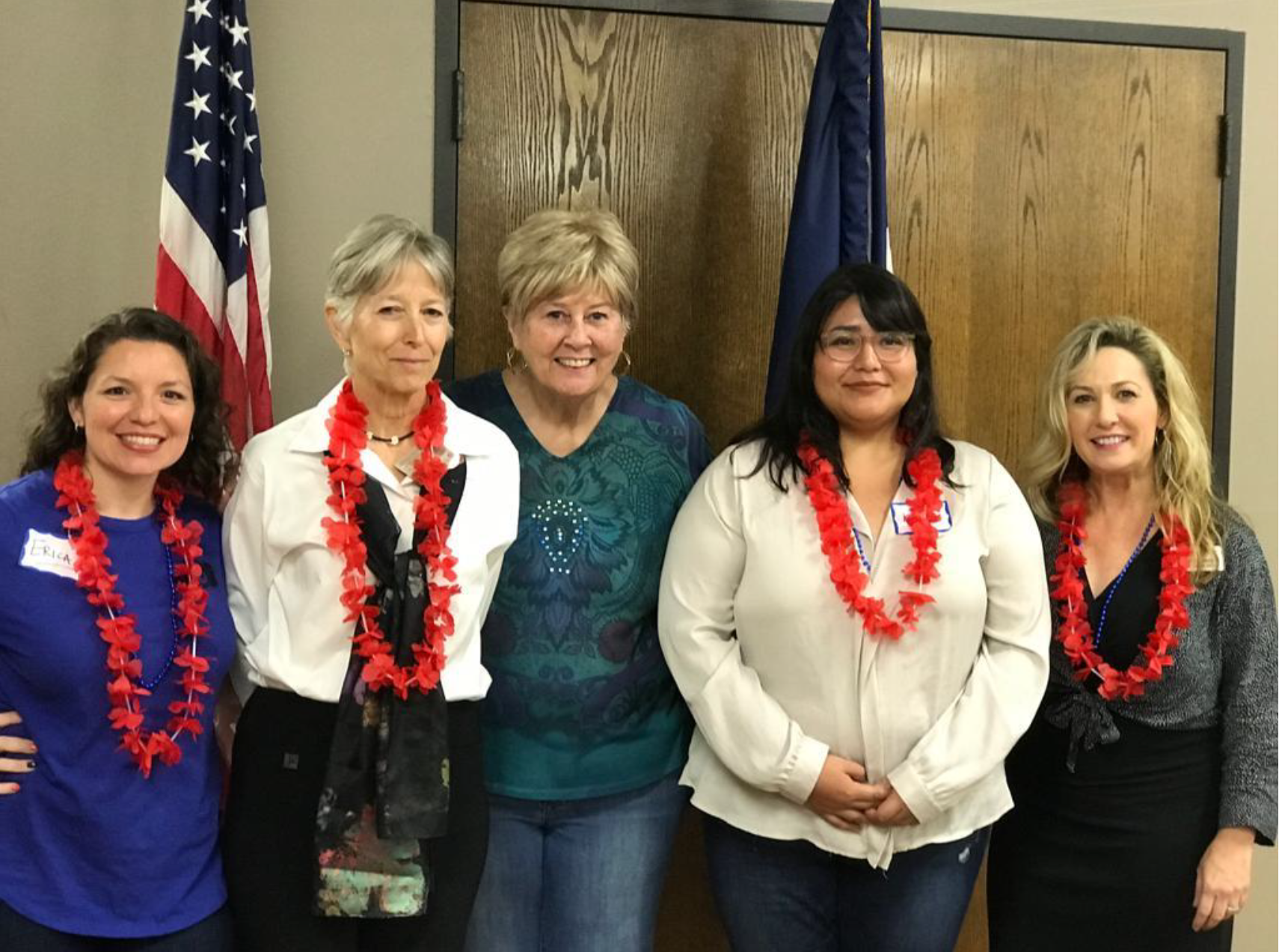 General Information:
Contact:
Leadership Team:
| | |
| --- | --- |
| Carole Rock | President/Spokesperson   |
| Marcie Rhodes | Voter Services Chair  |
| Charleen Allen | Secretary |
| Erica Lawrence  | Communications Chair |
| Kimberly Villalobos | Treasurer |
Become a Member:
League membership is open to women and men, individuals, families and students, citizens and noncitizens. Voting members of the League must be at least 16 years of age
If you live in Montgomery County - PAY HERE
pay $55 dollars for an individual membership
or pay $75 dollars for a 

household membership (two living at the same address).

Student membership $5 - list school or university enrollment in comments.
Open Meetings:
The League of Women Voters of Montgomery County, Texas invites you to join us!  We are a non-partisan organization that encourages civic engagement and education. Children are welcome at our meetings.  For up to date League meeting and event announcements and information, go to Facebook @LWVmontcoTX or Twitter  @LWVTXMoCo.  You don't need to have a Facebook account to view our page! 
Voter Services
The League of Women Voters provides year-round voter services information at www.vote411.org.  Personalized services include checking your registration status and identifying your polling places.  For spring and fall elections, approximately one week prior to early voting, you can create a personalized ballot to view and compare the candidates' responses to the Voters Guide questions.  The site also includes state and national information (debate schedules, etc) and helpful links. 
Links: