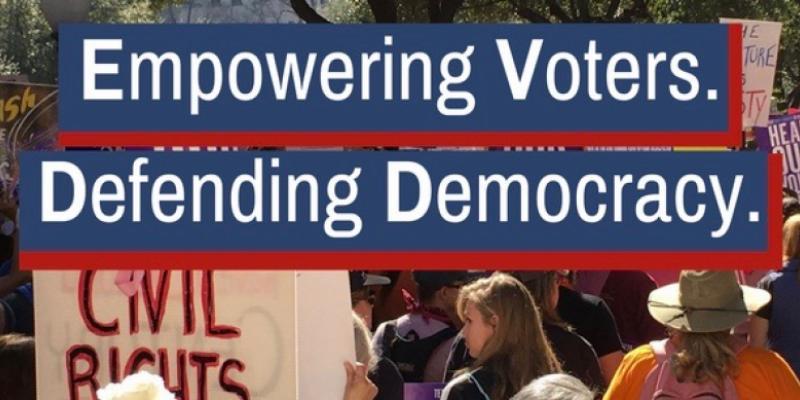 There are many ways you can support the League:
By joining your local League, you are supporting the League's work at the local, state and national levels and using your time, energy and experience to empower voters in your community.
We are a grassroots organization! By donating to the League of Women Voters of Texas, you are helping our volunteers to empower voters and defend democracy at the state level and to grow the number of local Leagues in Texas.  
Your donations are tax-deductible! The League of Women Voters of Texas is a 501(c)3 organization. 
You can make your donation go twice as far! Check if your workplace will match your donation!
You can join others who prioritize the League for their giving and receive recognition for their support. Check out our sponsorship levels for giving options.
 If you are 70 ½ or older and have an IRA, you can take advantage of a simple way to donate to the League and receive tax benefits in return with a Charitable Rollover Gift.  You pay no income taxes on the gift. The transfer doesn't generate taxable income or a tax deduction, so you benefit even if you do not itemize your deductions. If you haven't taken your required minimum distribution for the year, your IRA charitable rollover gift can satisfy all or part of that requirement.  For more information click here
You can name the League in your will. You can leave the League a specific bequest, real estate or stocks, or name the League a beneficiary of a retirement account or life insurance policy. These funds are invested and held as long-term reserves while interest, dividends, and growth in capital may be used to support the annual work of the League.
Support the League when you shop online with Amazon Smile.  Sign up today so your purchases on Amazon Smile will support the League of Women Voters of Texas Education Fund.