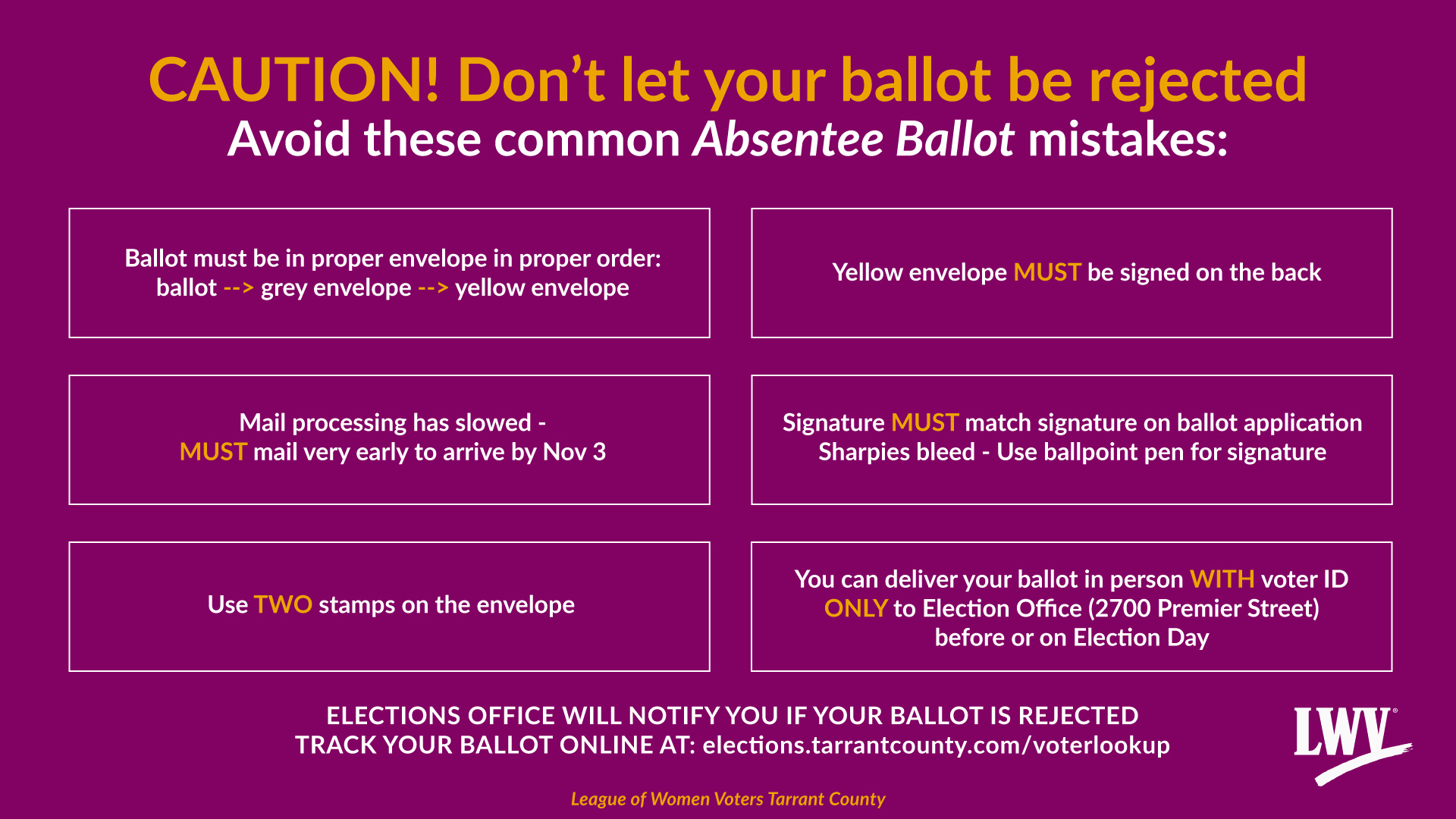 If you are voting-by-mail this election season, make sure your ballot doesn't get rejected!
Your ballot package should include:
Ballot
Ballot Envelope (Grey)
Carrier Envelope (Yellow)
The Election Office must receive the ballot inside the grey envelope that arrives inside the yellow envelope. Ballot will be rejected if not in proper envelopes. *Wrong envelope, no vote.*
Yellow envelope MUST be signed on the back where the top and bottom flap seal. * No signature, no vote. *
The signature on the envelope MUST match the mail-in-ballot application signature. Don't use Sharpies or markers that bleed, use ballpoint pen. * No signature match, no vote *
The ballot must be postmarked by Election Day – November 3. Ballots sent from within the US must arrive by November 4th. Overseas ballots must arrive by November 8th. Mail ASAP to ensure timely arrival. * Wrong date, No vote. *
When you mail your ballot: your envelope needs 2 stamps. Consider paying extra for faster delivery. * No timely delivery, No vote *
You can deliver your Ballot inside the Ballot Envelope with proper voter ID ONLY to the Election Office at 2700 Premier Street, Fort Worth now until Election Day. * No timely delivery, No ID, no vote *
You can track your ballot online here: 
http://elections.tarrantcounty.com/voterlookup
Fill in your name and date of birth and click SEARCH. If you applied for a ballot-by-mail you'll see a button that says "View Ballot By Mail Information." Click on that to see the status of your ballot.
The elections office will notify you after the election if your ballot has been rejected.