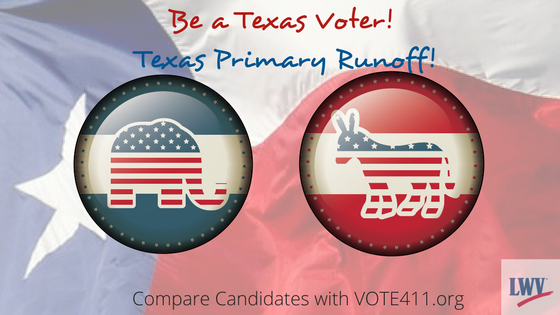 Be informed! Learn about candidates & Issues! 
Funded & published by the LWV of Texas Education Fund
The LWV-Texas Voters Guide is nonpartisan & unbiased and lists candidates in contested races who are on the Election ballot and provides their answers to questions posed by the League of Women Voters of Texas Education Fund.
The Voter Guide & VOTE411.org will have updated candidate information for the primary runoff before early voting.
Visit your local League of Women Voters website

 for more local voter and election information and your region's 

Voters Guide
Compare candidates, print a ballot, at VOTE411.org

  or use the form below to enter your address to create your personal ballot.