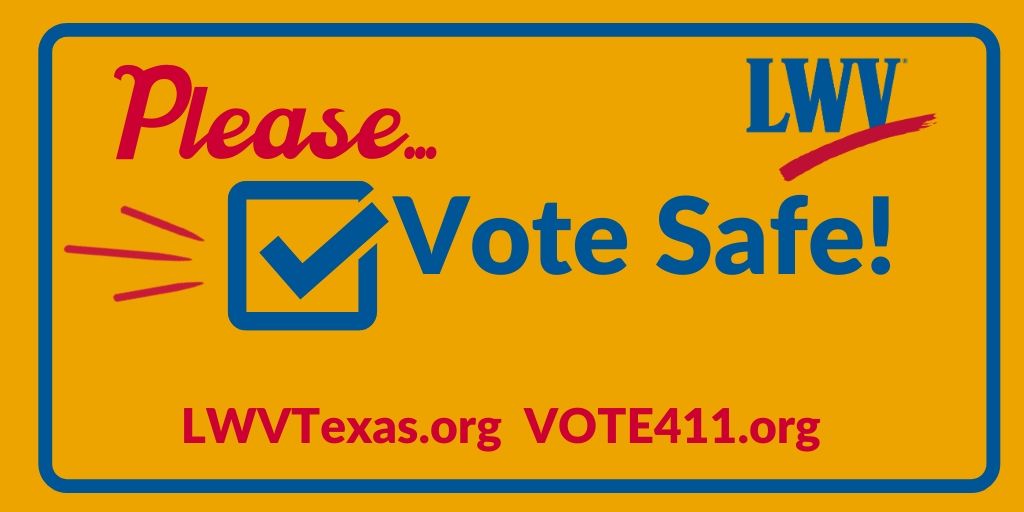 The League of Women Voters encourages voters to "Be a Texas Voter!" in the 2020 elections. 
We fight for the right of ALL Texas voters to protect their health and be allowed to vote safely and securely in our democracy!  Your vote is more important than ever before – share these options for voting in elections safely.  

 Please let us know by filling out this form, if you or your organization plans to share League' safe voting resources during the pandemic.