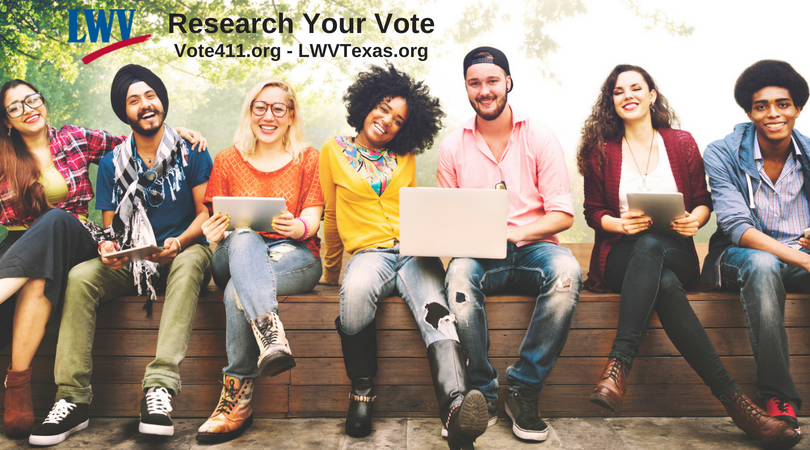 Vote Early in the Texas Primaries! Feb. 18-28
 Voters in the Texas Primaries decide who will run for office in the General Election in November! 
Voting early is easy!
Early Voting begins 17 days before each election.
Registered voters may vote early in person at any early voting location in their county.
Your County Election website has polling locations and sample ballots.
Before you vote early, compare candidates with the League's nonpartisan Voters Guide found at  VOTE411.org or read the  PDF in English & Spanish, or find a printed Voters Guide found at many local libraries. 
At VOTE411.org  print your personal ballot to take to the polls! 
Sign up for voting and election reminders
Voters may request more voting hours!
Note: Counties with less than 100,000 population are not required to provide weekend hours or extended hours for early voting but voters may request more voting hours.
Actions to take if your county is not providing sufficient early voting locations or hours
Call us if you have any voting questions or concerns?

866-OUR-VOTE (866-687-8683) English
888-Ve-Y-Vota (839-8682) Spanish
888-API-VOTE (888-274-8683) English, Mandarin, Cantonese, Korean, Vietnamese, Bengali, Urdu, Hindi, and Tagalog
 The League of Women Voters of Texas fights for your right to vote!