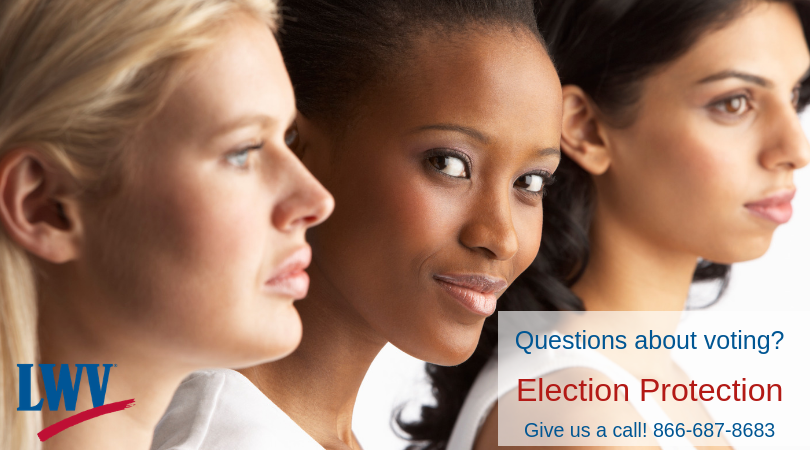 The League of Women Voters of Texas is a leader in the Texas Election Protection Coalition. 
What is Election Protection? We offer voter protection!
● Thousands of non-partisan volunteers working to ensure that every eligible voter can cast a ballot that counts.
● We help voters when they encounter problems at the polls.
● We operate a statewide hotline to empower voters with information about how to vote.
How Can I Help?
Call us if you have any voting questions or concerns?
866-OUR-VOTE (866-687-8683) English
888-Ve-Y-Vota (839-8682) Spanish
888-API-VOTE (888-274-8683) English, Mandarin, Cantonese, Korean, Vietnamese, Bengali, Urdu, Hindi, and Tagalog
 The League of Women Voters of Texas fights for your right to vote!