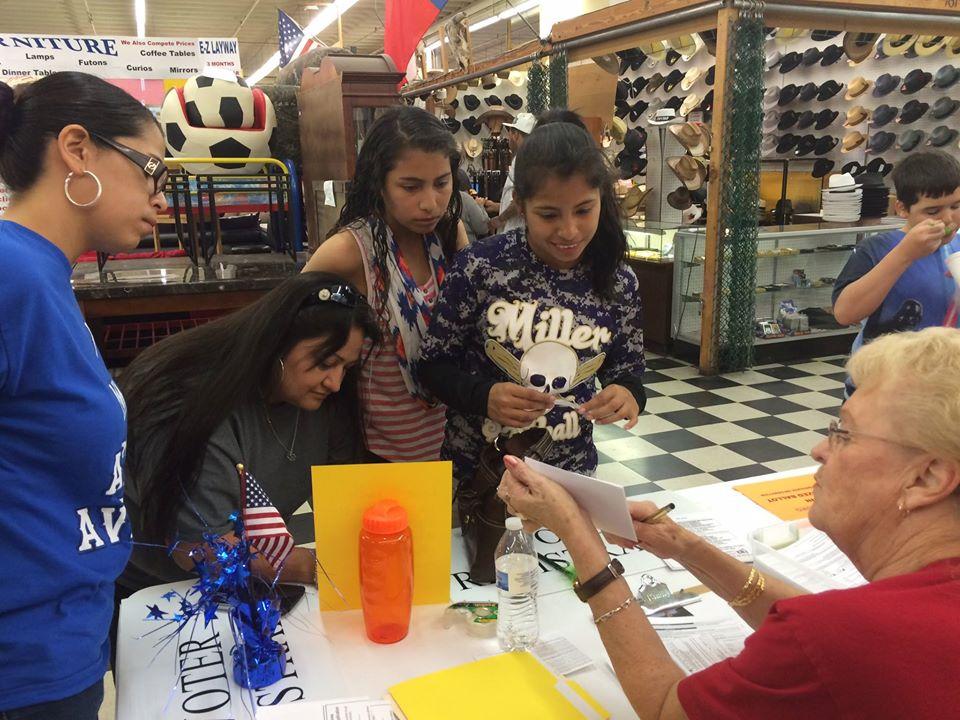 Help Texas citizens register to vote, become a Volunteer Deputy Registrar (VDR)
VDRs 
are appointed by each county's voter registrar 
distribute, assist in completion & review of voter registration applications
accept completed voter registration applications and provide receipts
turn in completed applications in person to their county registrar office within 5 calendar days.
VDRs serve for two-year terms expiring on December 31 of even-numbered years. 
To become a VDR! 
Each county voter registrar:
may offer in-person VDR training
or may  allow persons to become a VDR by examination:

applicants review VDR training materials (PDF) and VDR examination (PDF) questions.
then applicants must appear in person at the voter registrar's office, during regular business hours, to take the examination
upon satisfactory completion of the examination, the voter registrar must appoint the person as a volunteer deputy registrar, and advise them of any county-specific policies.
All VDR appointments expire on December 31 on even-numbered years.
For more information please refer to the Texas Secretary of State's