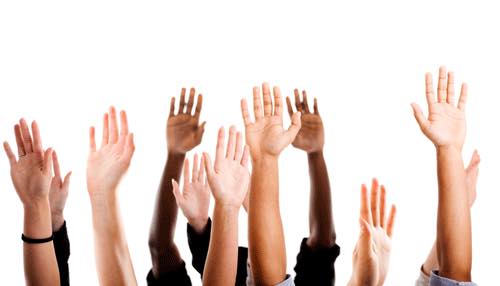 Guía de Votantes
The League of Women Voters of Texas aprenda acerca de las elecciones, de los candidatos, y acerca de sus opiniones en temas seleccionados. Las guías de votantes en inglés y en español están disponibles gratuitamente en librerías, centros cumunitarios, y en línea en www.VOTE411.org.
¿ Por Qué Votar ?
Todos los texanos registrados con identificación adecuada pueden votar en las elecciones generales por candidatos postulados para elecciones federales, estatales, del condado y locales. Los candidatos en la boleta representen todos los partidos: republicano, demócrata, libertario, verde y independientes.
¿ Cuándo y en Dónde Voto ?
Para votar temprano: Usted puede votar temprano en persona en una locación de votación temprana. Revise con su periódico local, secretaria del condado, o administrador de elecciones para horarios y locaciones de votación temprana.
Para votar el día de las elecciones: Vote en su distrito electoral a menos que su área este participado en los centros de votación de todo el condado. El número de su distrito electoral se encuentra enlistado en su tarjeta de registro. Las direcciones de las castillas del condado también las pueden encotrar en www.vote411.org o en www.votetexas.gov.También las casillas se encuentran listadas en la mayoría de los periódicos
Puede votar por correo sí:
Estará fuera del país el día de las elecciones y durante el periodo de votación temprana
Si tiene 65 años de edad o más
Si se encuentra enfermo(a) o deshabilitado(a)
Si se encuentra confiado(a) en una prisión
Solicite para votar por correo en www.vote411.org o en www.votetexas.org. Devuelva su boleta completada a su departamento de elecciones del condado antes de las 7:00 pm el día de las elecciones Ayuda confiable, no partidista está disponible en nuestras páginas web: lwvtexas.org y VOTE411.org Para confirmar o actualizar su registro de votante o para más informacion sobre la votación: www.VoteTexas.gov o www.VOTE411.org
Reporte los problemas
El Departamento de Justicia de los Estados Unidos 1.800.253.3931
Protection de Elección 866-OUR-VOTE (866-687-8683)
888-Ve-Y-Vota (NALEO Educational Fund)
Secretaría de Estado Texas 1.800.252.8683
Registrarse Para Votar
Para registrarse para votar, usted debe:
Debe registrarse para votar al menos 30 días antes del día de la elección.
ser ciudadano(a) de los Estados Unidos
tener al menos 17 años y 10 meses de edad
residente del condado
Usted no debe haber sido declarado mentalmente incapacitado por una corte. Si usted ha sido declarado culpable de un delito, debe de haber completado todos los términos de su sentencia o ha sido perdonado.
¿En dónde me registro?
Regístrese en persona en la oficina de registro de votantes en su condado
Llene una solicitud la cual puede ser enviada por correo o entregada en persona a alguien del registro público
Encuentre solicitudes de registro de votantes en librerías y oficinas de gobierno o en línea en www.votetexas.gov
No necesita registrarse antes de cada elección
Actualice su registro de votante si cambia de nombre, dirección o no ha votado en los últimos cuatro años