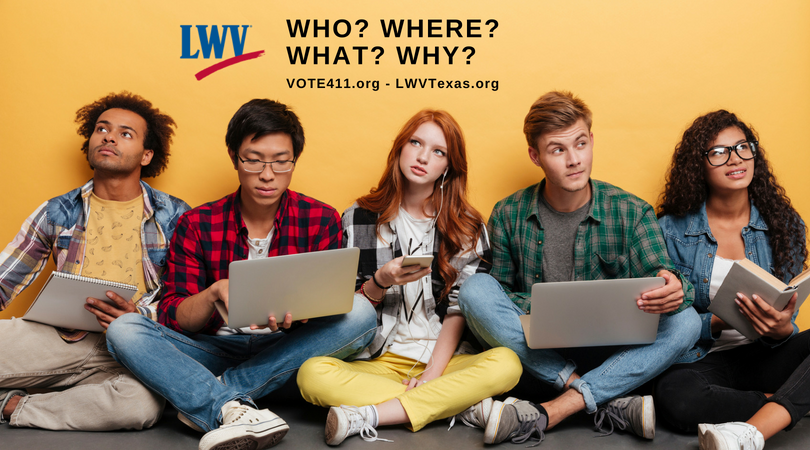 Be informed! Compare candidates! Find what is on your ballot!
The famous League of Women Voters nonpartisan Texas Primary Voters Guide for the March 3, 2020 election will be available be available before early voting. Over 800,000 voters used the League's voters guide to compare candidates for the 2018 General Election.
Visit your local 

League of Women Voters website

 for local voting & election information.

Find your polling place, compare candidates, or print a personalized ballot at VOTE411.org.
Input your street address, without an apartment number, below to find your ballot and compare candidates.