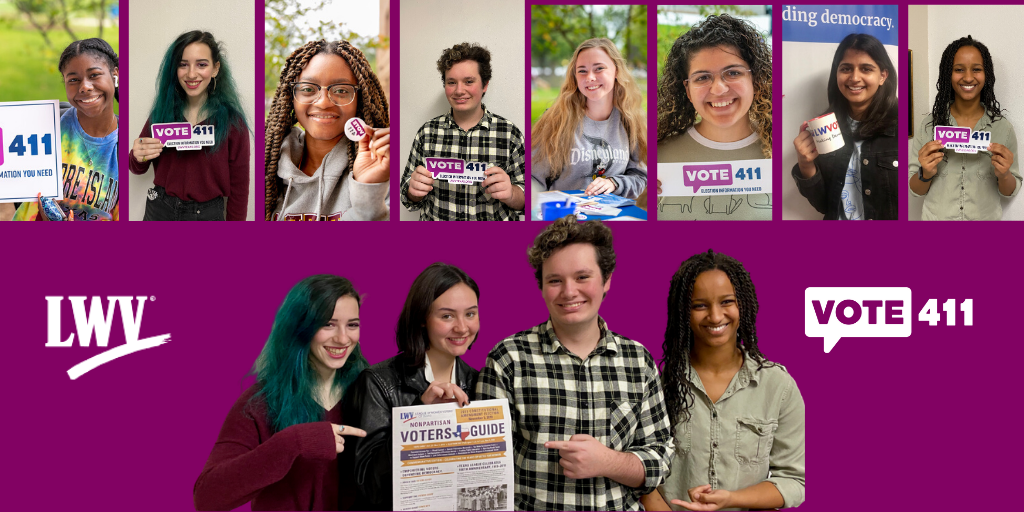 What is on the ballot?
Use the League's nonpartisan
Voters Guide
to see the races and issues on your ballot.
The Voters Guide will be available in early October.
The 2020 Texas General Election Voters Guide English
El Guia de Elecciones General de Texas 2020 en Espanol
Your own personal Voters Guide is online at  VOTE411.org  
You can compare candidates side-by-side and read their views on the important issues in their own words.

The Voters Guide and all the election information you need is also available on VOTE411.org.

Find 

Candidate forums

 happening in your community to help you compare candidates. 
Bring a copy of your ballot to the polls!
Download and print a copy of your ballot from your county election website to mark up and take to the polls. Voters in Texas may not use their phones in the voting booth. 
Call if you have any voting questions or concerns?
For any concerns or problems voting contact texasvoterprotection.org 
866-OUR-VOTE (866-687-8683) English
888-Ve-Y-Vota (839-8682) Spanish
888-API-VOTE (888-274-8683) English, Mandarin, Cantonese, Korean, Vietnamese, Bengali, Urdu, Hindi, and Tagalog
844-YALLA-US (844-925-5287) Arabic
301-818-VOTE (301-818-8683) American Sign Language (video call)
888-796-VOTE Disability Rights Texas