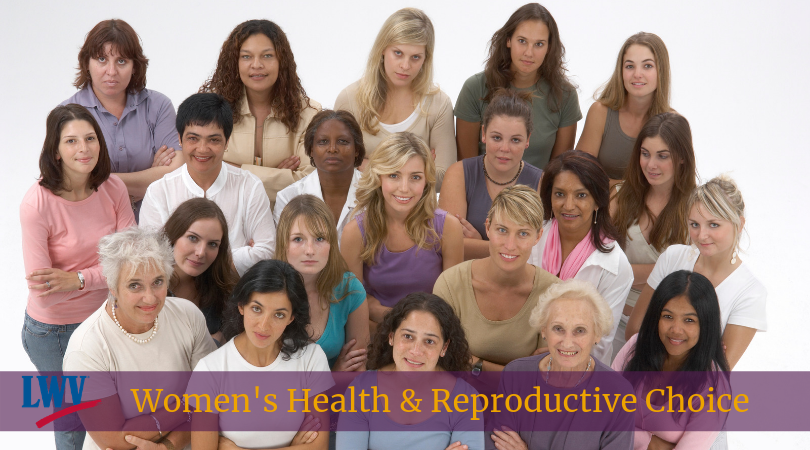 Louise Hytken (Dallas) Issue Chair
Action Alert
Urge the 86th Texas Legislature to continue to rebuild and augment the women's healthcare safety net in Texas. Click on the link below.
Support Women's Health in Texas
Women's Health Action Papers:
Action Papers
Coalitions & Resources
LWVUS Positions
"The League of Women Voters of the United States believes that public policy in a pluralistic society must affirm the constitutional right of privacy of the individual to make reproductive choices." & "In order to prevent or reduce poverty, the LWVUS supports policies and programs designed to decrease teen pregnancy" & "The LWVUS believes that access to health care includes the following: health and sex education programs."