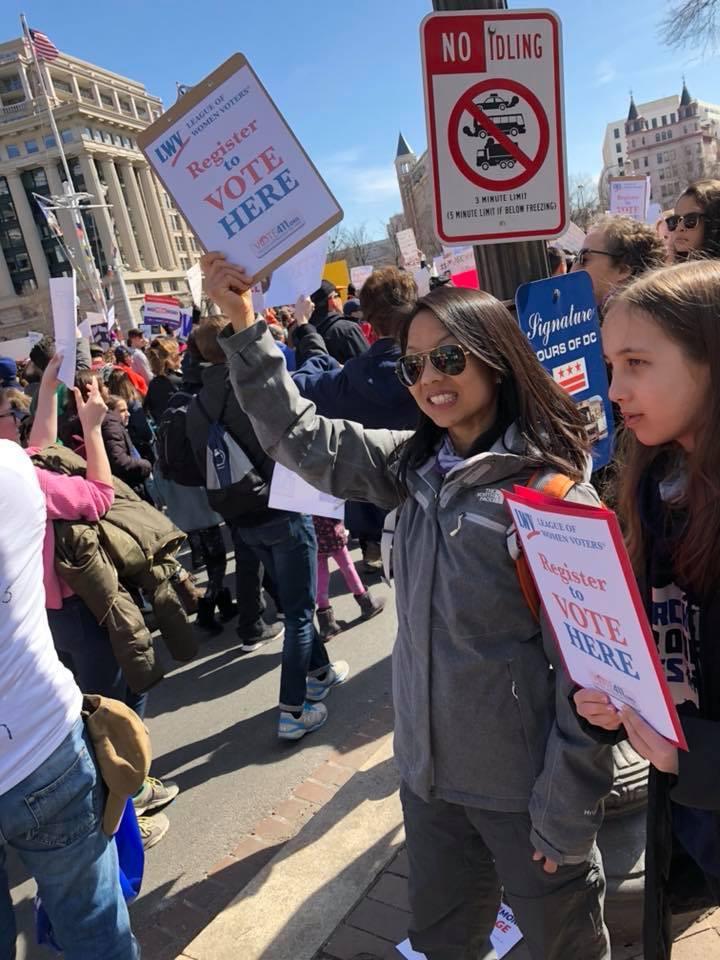 You Have More Power Than You Know!
List of easy ways to get involved. Put your skills to work for democracy!
Voter Registration!
Several times a year we get our our pens and computers ready to help our neighbors, friends, and high school students by registering them to vote. Here's a list of upcoming Voter Registration Events:
City of Falls Church Fall Festival, Saturday, September 15th. Sign-up to volunteer here. 
National Voter Registration Day (Sign-up Here!):

Pearson Square Apartment, Monday, September 24th.
West Broad Apartment, Tuesday, September 25th.
Lincoln Apartment at Tinner Hill, Wednesday, September 26th
Victory Comics!, Saturday, September 29th. 

Georg Mason High School, Wednesday, October 3rd (Sign-up here (scroll down on the Sign-up until you see "George Mason High School")).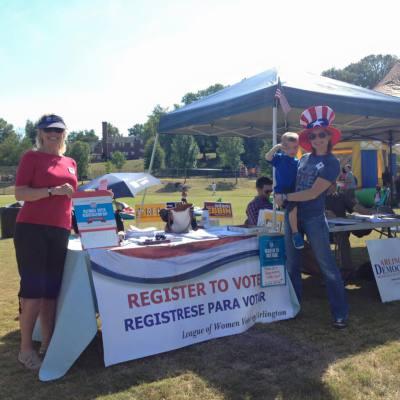 Important note: Registering new voters (and updating current voters) requires official training. 
Here's more information about certification:
Underneath the PowerPoint slide show, on the same web page, there is an instruction in green italics. Be sure to click on it to go to the Survey Monkey questionnaire, which is the affidavit

. After you have completed it, your name will be entered into the database for this year (you will need to do this training every year, but it 

only takes five minutes

).

Every voter registration drive must have at least one League member. So now is a great time to join! Click here to join!
Join the League's National Lobby Corps!
Do you love to learn about national public policy? Now's your chance to serve our country and get a deep dive about what's happening in Washington, D.C. Become a national League volunteer lobbyist! Learn more about the issues impacting our country and help the League bring bills to U.S. Senators and U.S. Representatives. You can bring education to the offices at the capital!
How can you join? Print and fill out the application. Then scan, mail, and/or take a picture of your application. Email scans and pictures of completed applications to the national chair of the Lobby Corps: Jackie Coolidge -- jcoolidge [at] schoolbench.com.

Policy  & Candidate  Forums
A member once said, "League forums are the best college-level education you can get... but for free!" Grow your civic muscles and help us put on great forums for our community! Check our calendar to see upcoming events that interest you.
Congressional District 8 Candidate Forum, Wednesday, October 17th. Volunteer to help! Sign-up here.
Observe City Government Meetings as an Official League Representative
Easy AND important!
Sign-up to be an Observer Corps member (

contact us!

). Let us know what government meeting(s) you want to observe.
Why it matters
Observer Corps are a structured way for individuals to exercise their right to know. They provide a valuable service to the community. They help ensure that citizens are aware of the decisions that impact their lives and they promote government transparency and accountability.
Observers keep elected and appointed officials on notice; they let them know that someone is watching what decisions are being made and how they are being made. They help ensure that the issues facing their community are being handled "in the sunshine," in the open. Ideally, observers are monitoring both the issues being discussed as well as the process by which they are being discussed. While not every item up for discussion will relate to a League's priorities, ensuring that the meeting is being conducted in an open and acceptable way is critical to all of the League's efforts and the health of our democracy.