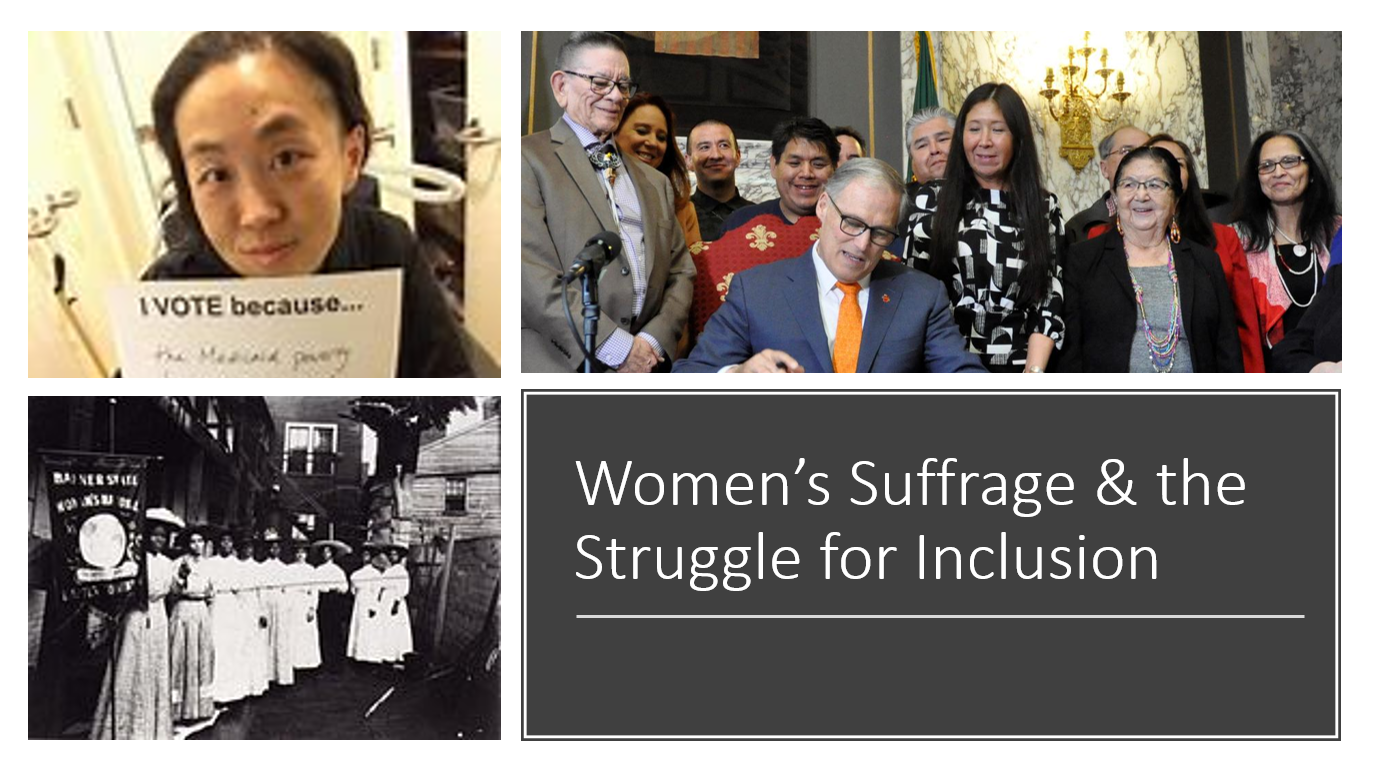 See the real story about American women's struggle for the vote and inclusion here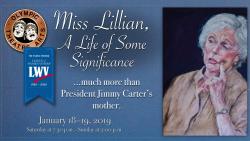 January 18th and 19th: In partnership with Olympic Theatre Arts (OTA), join us for our Centennial kick-off celebration, a presentation of Miss Lillian, a Life of Some Significance. "Step inside the personal history of Jimmy Carter's mother in this one-woman show featuring internationally-known stage and television actress Carol Swarbrick." ~ OTA Theatre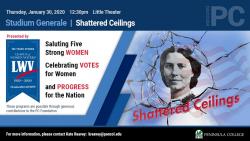 January 30th: Selected presentations from the play Shattered Ceilings, a theatrical performance celebrating women involved with the Suffrage Movement and those who shattered their own personal ceilings — for themselves and women who followed. Venue: Peninsula College's Studium Generale.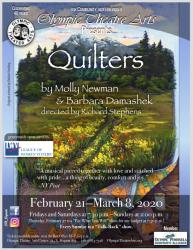 Weekends February 21st through March 8th:  Olympic Theatre Arts (OTA) and LWV team up again to co-sponsor Quilters, "The musical story of a pioneer daughter and her six daughters that blends  love, warmth, rich and lively humor, and the moving spectacle of simple human dignity and steadfastness in the face of adversity." ~ NY Post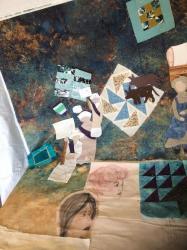 August Finale, 2020: We're teaming up with the Sunbonnet Sues to create a fabulous Centennial Celebration quilt which will be raffled off at our 2020 Centennial Finale Event. A BIG THANK YOU to the Sunbonnet Sue Quilt Club for your support!  Sue Stenick, LWV member heading up the quilt project says "Our quilters for this are artists....our whole group feels passionate about the message of women getting the right to vote, and all the hard work and history that went into it."
Additional P
lanned Events
May/April:

 Port Angeles Playhouse event - details TBA.
Summer:

 We'll be celebrating throughout the summer at local fairs, festivals, and at the Olympic Winery - so watch for us, and come on over to say hello!
League-Owned Suffragist CDs, Available to Borrow 
Inequality for All:  from Robert Reich, former US Secretary of Labor, a humorous and enlightening expose on America's widening Income gap. (90 minutes)
 Iron Jawed Angels: Hilary Swank (124 minutes)
 Miss Representation: documentary with Condoleezza Rice, Lisa Ling, Nancy Pelosi, Katie Couric, Rachel Maddow, Rosario Dawson, Dr. Jackson Katz, Dr. Jean Kilbourne and Gloria Steinem (88 minutes)
 Not For Ourselves Alone: PBS film by Ken Burns and Paul Barnes, story of Elizabeth Cady Stanton and Susan B. Anthony (180 minutes)
 One Woman One Vote:  narrated by Susan Sarandon, documentary originally produced for American Experience...1848-1920 (106 minutes)
 She's Beautiful When She's Angry:  Documentary about the women's movement in the 1960's (92 minutes)
Suffragette: Meryl Streep, Carey Mulligan and Helena Bonham Carter (1hr 47 minutes)
The Suffragettes: about winning the vote in the UK recounting story of Emmeline Pankhurst (60 minutes)
 Courage in Corsets, Winning the Vote in Washington State:  History in Washington State, Friends of KSPS Public Televison, Spokane, WA  (60 minutes)
Short Films and Presentations on the Suffrage Movement
PBS has produced a fascinating and educational documentary, Courage in Corsets, about the fight for women's suffrage in Washington State. This video, free to watch online or download, is great for classrooms, meetings, Saturday nights with popcorn, and staying informed about the challenges and successes of the suffrage movement. Ideal for civics education, it also comes with lesson plans and activities for teachers to use.  View the video here.
Women's Suffrage: A Crash Course in U.S. History (13:30 min) - Watch John Green, best selling author of The Fault In Our Stars, give this smart and funny overview of the fight for women's rights in the Progressive era. 
Portrait of Persistance (time depends on how fast you click through) - A superb presentation from the Smithsonian on votes for women.
19: The Musical (96  min) - Performance selections of the new 19: The Musical, the dynamic story of Alice Paul, Ida B. Wells, Susan B. Anthony, Carrie Chapman Catt, Inez Milholland and the suffragists who fought to get women the right to vote -- the 19th Amendment.
The Untold Stories of Black Women in the Suffrage Movement (9:09 min) - The Washington State Women's Commission hired KD Hall Communications to create this video about the centennial of women's suffrage and the role of black women in the suffrage movement. 
Rightfully Hers (8:02 min) - A curator-led gallery tour of "Rightfully Hers" at the National Archives Museum in Washington, DC. The exhibit explores the diversity of women and strategies critical to winning women the right to vote.
One Woman, One Vote (2:19 min) - How could America call itself the world`s greatest democracy but deny the right to vote to more than half its citizens? Why did so many people of both genders vehemently oppose giving women the vote, and how was this attitude overcome? One Woman, One Vote documents the seventy-year battle for woman suffrage, which finally culminated in the passing of the Nineteenth Amendment to the Constitution.