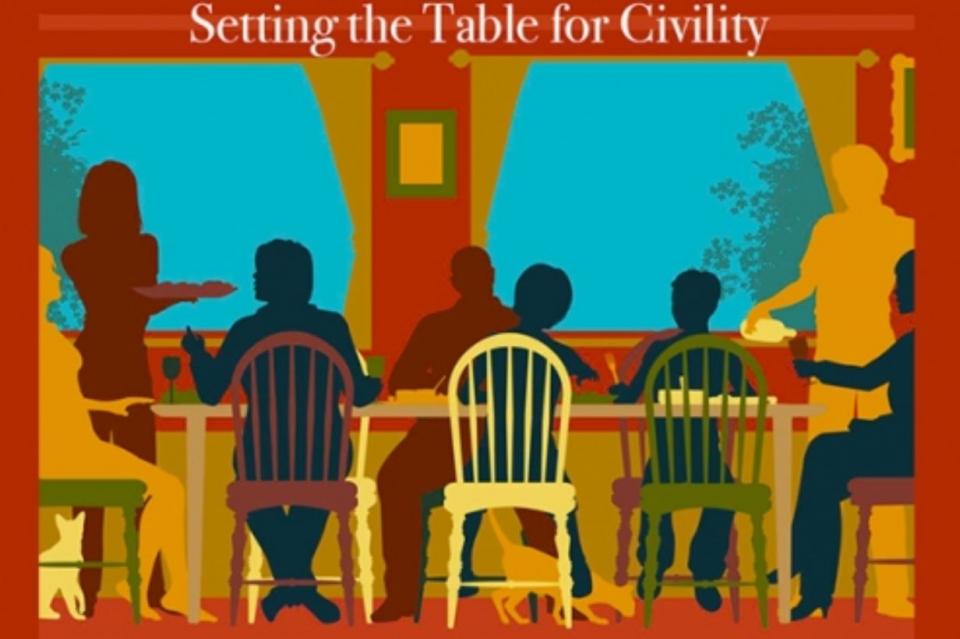 "Setting the Table for Civility" over the Holidays
As part of the League's partnership with the National Institute for Civil Discourse, LWV members are invited to participate in "Setting the Table for Civility". It is an opportunity for individuals, as we gather with friends and family for the upcoming Thanksgiving and year-end holiday season, to take action to promote civility. These include exploring three basic questions:
• What are you most thankful for about living in America?
• How do you feel about the deep divisions and incivility we see now in our country?
• What can we do to revive civility and respect and find more effective ways to listen to each other and work together?
Tools and materials are available to support conversations at family gatherings, within faith communities, on campuses and on social media. This could be a great way to engage new members and to invite non-members to join the League in an activity that brings people together and helps us build more civil dialogue in communities.