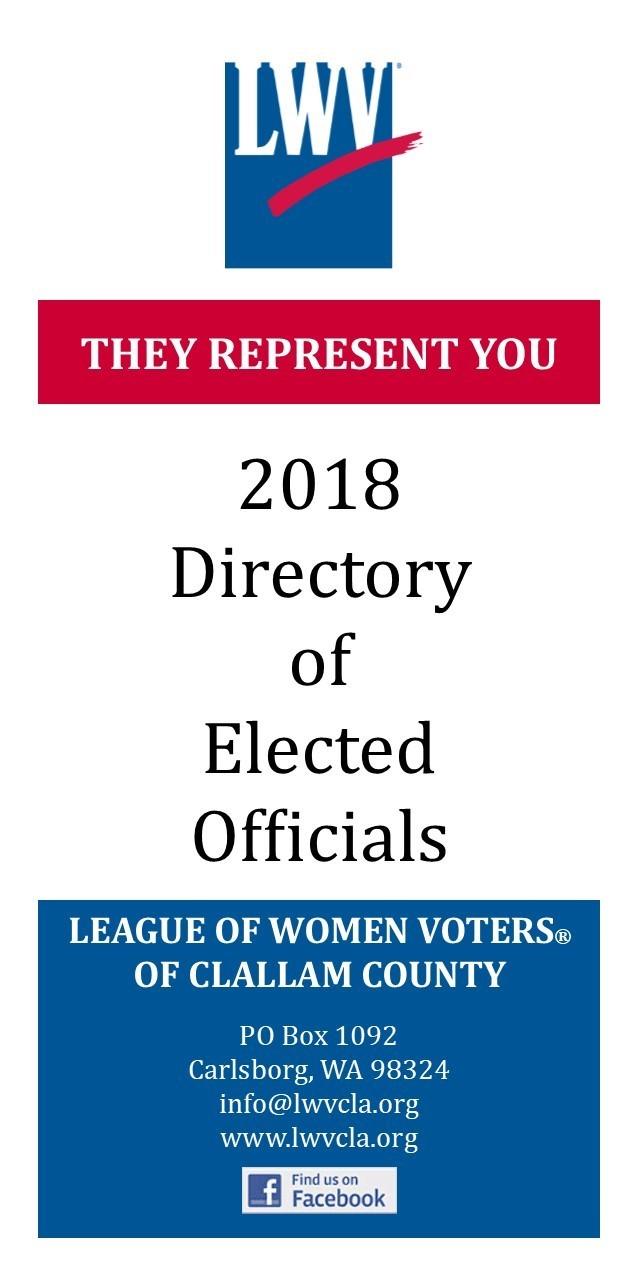 They Represent You (TRY) is a Free Directory of Elected Officials. Access the online version here:
2018 TRY Brochure. TRY is also available in brochure format and can be found in the County Courthouse, Port Angeles and Sequim Libraries, City Hall and lots of other places.  
TRY is created and printed by the League of Women Voters of Clallam County with support from First Federal.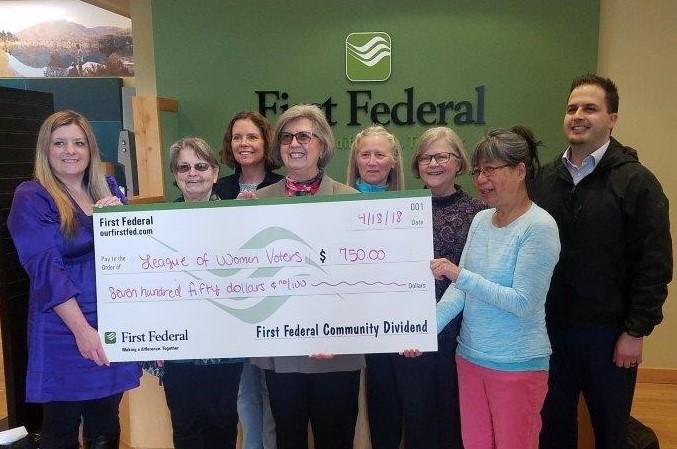 Photo left to right: Shenna Younger, Sequim Avenue Branch Manager, Mickie Vail, Kimberly Gonzales, Helga Montgomery, Bonnie Bless-Boenish, Linda Benson, Elaine Baker and Anthony Aceto, Branch Manager and Assistant Vice President, Sequim Village Branch