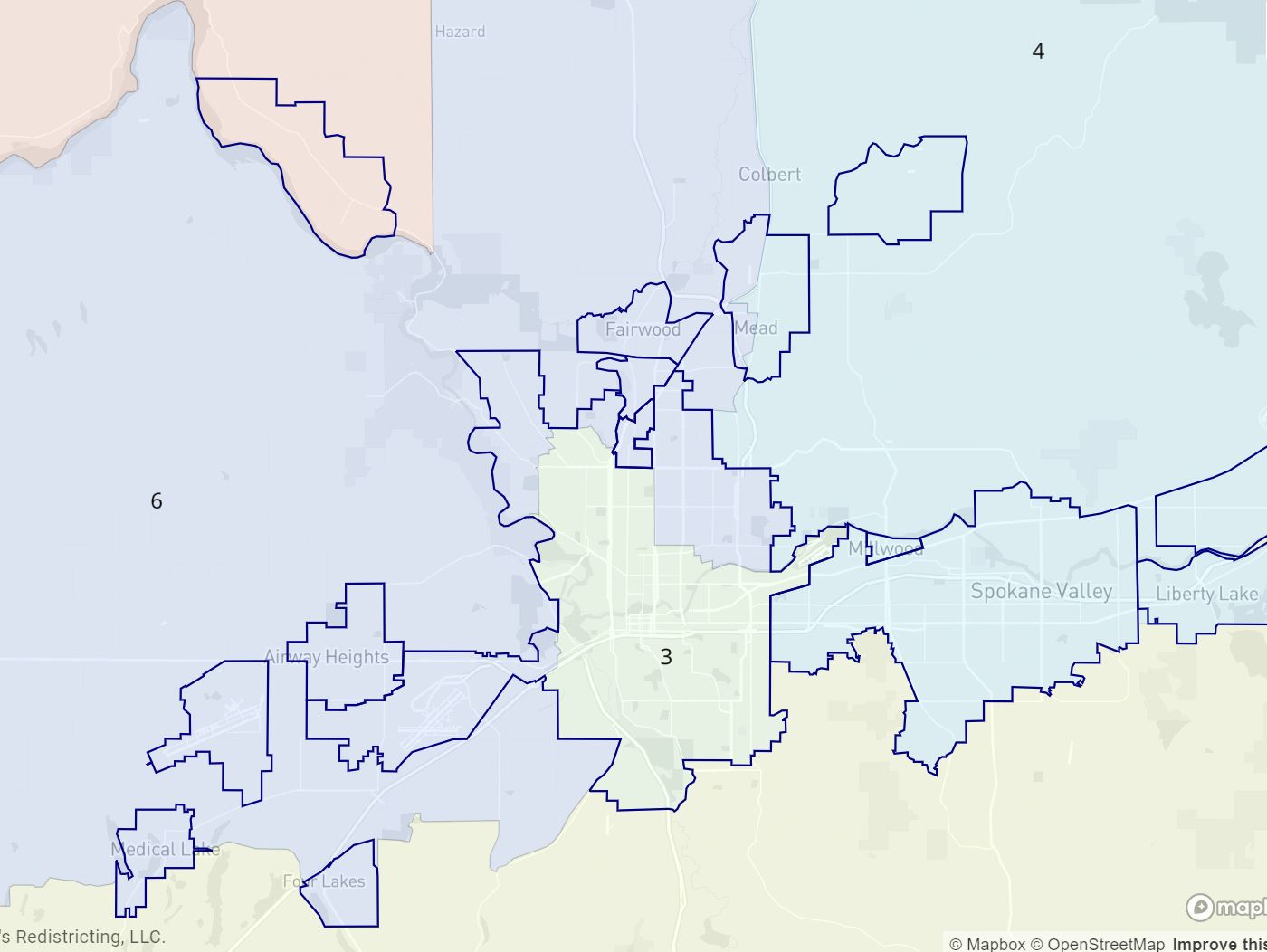 Redistricting Follow Ups by Ann Murphy, President
Washington's new legislative districts Alison McCaffree, LWVWA Redistricting Issue Chair, conducted a Feb. 22 meeting to review the Washington State Redistricting Commission's final maps and to discuss next steps in our mission to reform the redistricting process.
You can view:
Powerpoint from the meeting
Video of the meeting
For a little history the Commission's maps with overlays of last decade's districts available.  Legislative District Maps 
Congressional District Maps shows old and new Congressional Legislative Districts for Washington State
New District Maps for Washington State 2022
The Redistricting commission has voted to approve a settlement in the lawsuits claiming violation to the Open Public Meetings Act. The maps will not be changed. Find details in the Coalition for Open Governments'press release.
Next Steps
It is going to take everyone to accomplish comprehensive redistricting reform. Alison has identified six categories of reform that constitute comprehensive redistricting reform:
Changing the structure of the commission to have non-political operatives and people who do not identify with either of the two major parties. This would include a structured process to identify and select commissioners. This is called an Independent Citizens' Commission.
Changing the structure of the commission to have non-political operatives and people who do not identify with either of the two major parties. This would include a structured process to identify and select commissioners. This is called an Independent Citizens' Commission.
Ongoing staff to support the commission in data collection and keeping the public informed. This staff would also support the legislature in determining if new districts might be needed mid-decade and support other departments in potential population shift trends.
 Put into law the definitions of redistricting map criteria and how they will be ranked. 
 Process transparency
Language accessibility for input and redistricting information dissemination. This includes community outreach in communities with a common language other than English. 
Comprehensive and inclusive process for public outreach and input
If you are interested in future work on reform topic(s), please contact Alison McCaffree amccaffree [at] lwvwa.org