Appleton
---
LWV Appleton Response to Racism in Government
Racism is not new in this country and contrary to some beliefs has never gone away.  The League of Women Voters of Appleton is a nonpartisan organization that neither endorses nor supports candidates or parties.  However, the League will confront those within parties when their behavior crosses certain lines.  Recent comments from the current president and those that support him have reminded us of just how strong sexist and racist beliefs still are.  The Women's Movement has a strong history of racism.  If women are excluded from history books, women of color or LGBTQ women are even more excluded.  The League of Women Voters of Appleton strongly condemns any words or actions by anyone in government that indicate that certain people are not deserving of respect or do not belong in this country.  To suggest that women should "go back to where they came from" or should leave the United States if they disagree with what the president believes is un-American.  It is more important now than it has been in a very long time that everyone registers and votes in all elections and votes for candidates that are willing to stand up to racism, sexism and any other form of bias in our country, state or municipality.  The League of Women Voters of Appleton welcomes anyone who is willing to stand up to bias in any form and to educate and register voters to fight back against racism that exists in our government. 
---
Very powerful presentation on Migrant Child Detention, 6/18/2019
Thank You Marijke van Roojen and Marie Luna
---
Book Discussion of Waking Up White, Debby Irving
---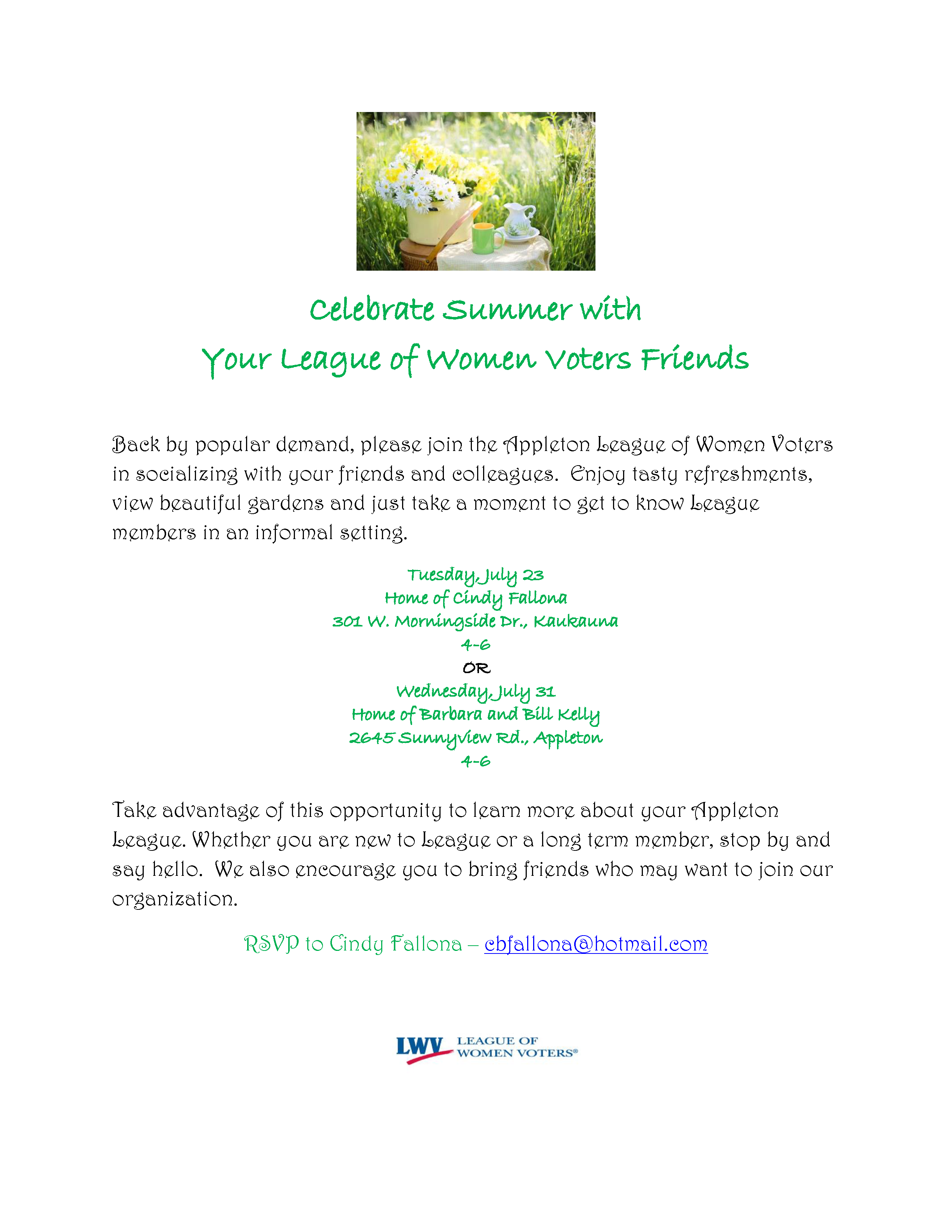 ---
---
The League of Women Voters is a nonpartisan, grassroots, political organization established in 1920 that advocates for informed and active participation in government. Our members are women and men who work to improve our systems of government and impact public policies through education and advocacy.
The League neither supports nor opposes candidates for office at any level of government. At the same time, the League is wholeheartedly political and works to influence policy through advocacy.
Are you looking to get involved? Join us to make democracy work!
---