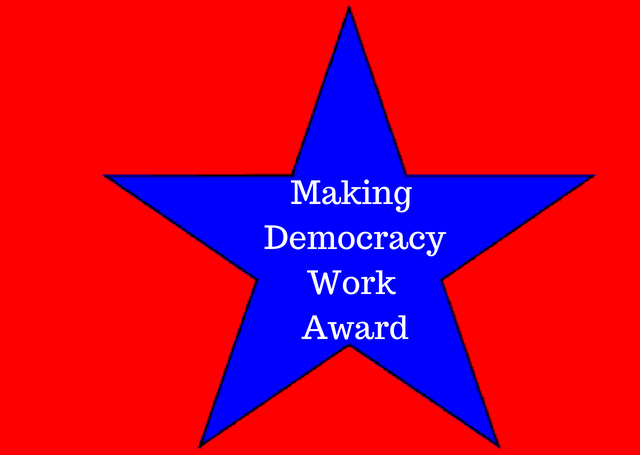 The League of Women Voters of Appleton is seeking nominations for the fifth annual Making Democracy Work Award. 
The award celebrates an individual who has envisioned a way to improve the Fox Cities community and mobilized others to effect change that has benefited the broader community.
This year, the League is very happy to announce the addition of a Making Democracy Work Youth Award.
The young people are making their voices heard in the Democratic process, and this is worth celebrating.
Please consider nominating a person, either an adult or a young person who has given of their time and energy to keep Democracy strong.
Individuals may be nominated by a friend, colleague, or organization.
The nomination forms can be downloaded or completed online here.
Please complete nominations by November 1, 2018