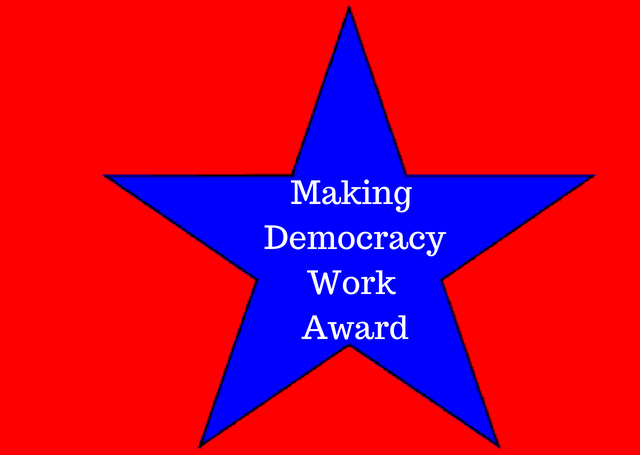 The League of Women Voters of Appleton invites you to nominate a young person for the Making Democracy Work Youth Award.  
The Making Democracy Work Youth Award celebrates young people who have participated in a way to improve the Fox Cities community and have inspired others to work with them to effect change.
The award will honor one such individual who has, in the League tradition, taken the initiative to keep Democracy strong.
Individuals may be nominated by a friend, or an adult who is familiar with the young person in her/his efforts. You may nominate more than one person, each on a separate form. We encourage you to spread the word and encourage others to nominate a deserving person. Deadline for nominations is Monday, November 4, 2019
The inaugural Youth Award, 2018, was presented to Isabella DeVine of North High School.
---
Read here, the Student Criteria for Making Democracy Work Youth Award
---
Complete Form Online:
Download and Mail-in Form: