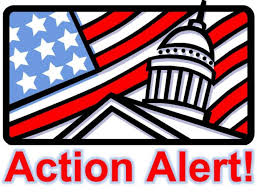 Time Range For Action Alert:
April 16, 2018
Dear Local League Presidents in Targeted Leagues, members at large in targeted Counties, and the LWV WI Natural Resources Google Group,
Attached is a link to a detailed Call to Action written by Louise Petering (Milwaukee County and State Board), who testified before a DNR panel last week on air permit applications submitted by Foxconn for a Campus to be built in the Village of Pleasant Prairie, Racine County. Regardless of where you live in Wisconsin, air currents will move the emissions from this facility around the state. Leagues in the counties along Lake Michigan are particularly vulnerable since air moves north along the Lake Michigan shore to Sheboygan and Door Counties, where monitors regularly report the highest ozone readings for Wisconsin's air.
Call to Action: We are asking your League to do as many of the following as possible:
Submit a statement to DNR, which is accepting input until 5pm on Monday, April 16. The DNR gives testimonies/statements submitted online the same consideration as testimonies at the hearing. Submit to: Jonathan.Wright@Wisconsin.gov
Forward this message to your list and encourage your members to respond to DNR;
Write a letter to your local newspaper on this topic.

Abbreviated talking points (see attached Action Alert Links for more detail):

All possible emissions from the Foxconn campus should be identified, not just those regulated by federal and state governments.
Emissions from the Foxconn Campus will exceed the thresholds established for major sources in regulations because Campus emissions will exceed a combined 250 tons per year.
Linked Documents
Issues referenced by this action alert: