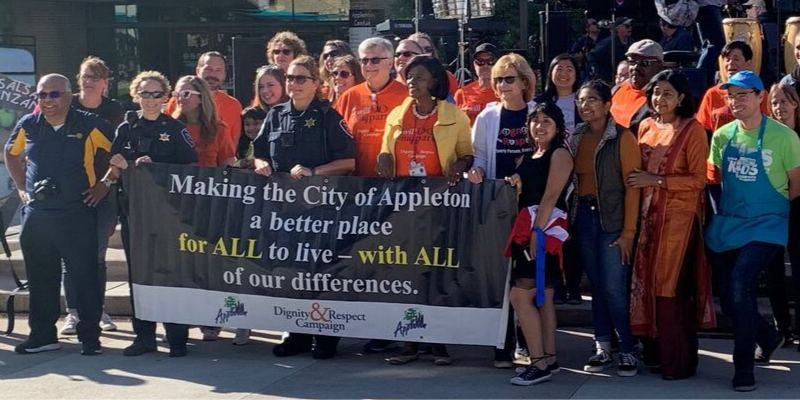 Diversity, Equity, and Inclusion Policy
LWV is an organization fully committed to diversity, equity, and inclusion in principle and in practice. Diversity, equity, and inclusion are central to the organization's current and future success in engaging all individuals, households, communities, and policy makers in creating a more perfect democracy.
There shall be no barriers to full participation in this organization on the basis of gender, gender identity, ethnicity, race, native or indigenous origin, age, generation, sexual orientation, culture, religion, belief system, marital status, parental status, socioeconomic status, language, accent, ability status, mental health, educational level or background, geography, nationality, work style, work experience, job role function, thinking style, personality type, physical appearance, political perspective or affiliation and/or any other characteristic that can be identified as recognizing or illustrating diversity. Read more about this National campaign.
The League of Women Voters of Appleton is an organization fully committed to diversity, equity, and inclusion, and is striving to authentically reflect the rich cultural diversity of our community. Join us. Bring your whole authentic self, and together, we will work to carry out the League's mission to Empower Voters and Defend Democracy. True representation of all the voices in our communities will ensure that the League's positions, advocacy, and events reflect a democracy of all the people.
MURDER is the third-leading cause of death among American Indian and Alaska Native women.
Violence on reservations can be ten times higher than the national average.
(Reported by The Center for Disease Control and Prevention) 
A Bill to address the crisis is sponsored by Rep. Amanda Stuck Assembly District 57, Rep. Beth Meyers Assembly District 74, and Senator Janet Bewley Senate District 25.
Legislators Push Task Force Bill On Murdered And Missing Native Women