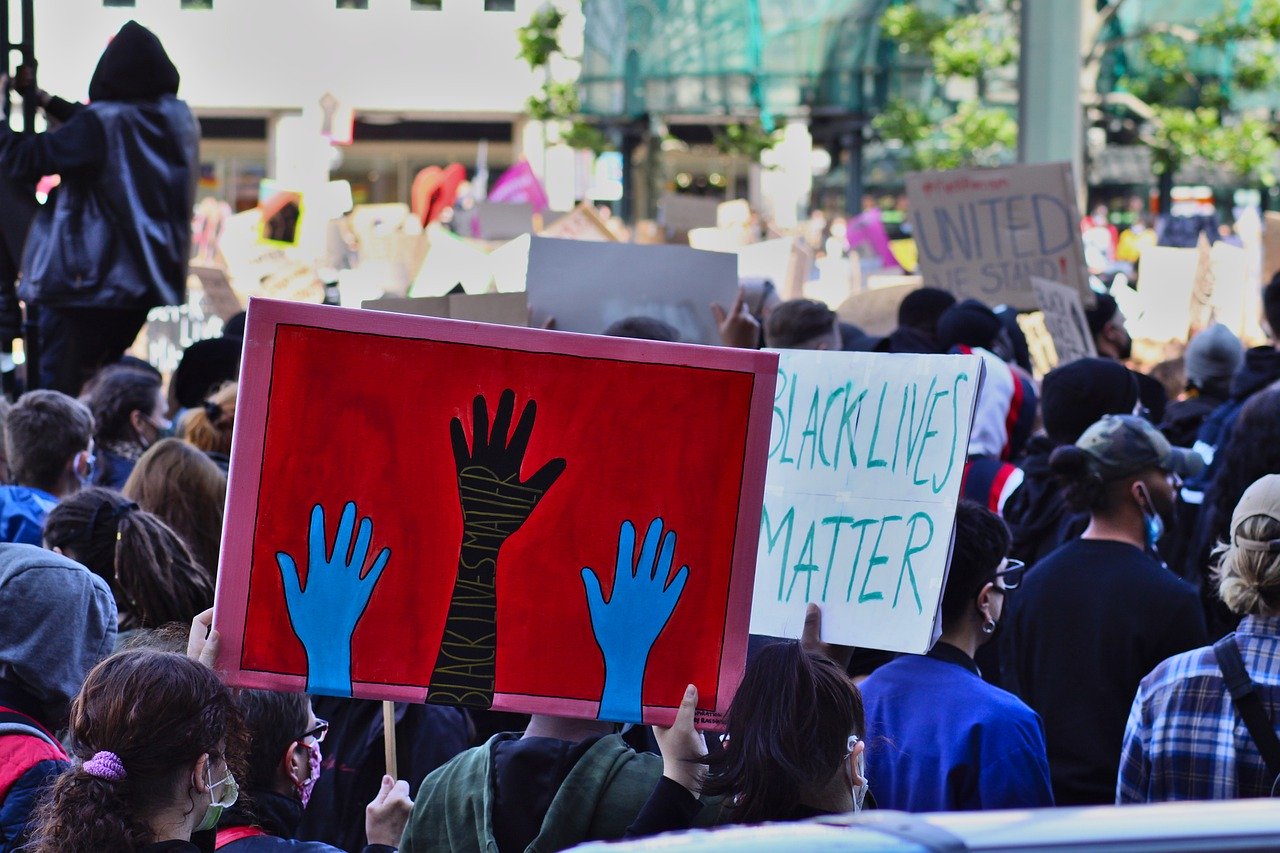 June 11th, 2020
Both League of Women Voters of the US (LWVUS) and League of Women Voters of California (LWVC) have issued statements of support for the Black Lives Matter movement. 
An exerpt from LWVUS CEO Virginia Kase (read the full statement here) 
This week, people from all over this country have exercised their First Amendment rights as they protested the killing of George Floyd and the countless other Black lives that have been taken at the hands of police. We have seen peaceful demonstrators take to the streets demanding change. We have seen people of every race, religion, and ethnic background stand and kneel in solidarity with the Black community with the same message—Black Lives Matter.
We've also seen civil unrest in some places and, sadly, acts of police violence against protestors. We must not let those images derail the fight against systemic racial injustice and inequality. Speaking out is an important first step, but this moment requires more than words—it requires us to change. We must do the work of introspection and make real, lasting change within our organization.

Read LWVC Executive Director Stephanie Doute statement on how Revolution Drives Change.