2018 General Election Voter Guide Now Online!
The League of Women Voters of Georgia, in partnership with The Atlanta Journal-Constitution and WSB-TV, are pleased to announce the launch of their 2018 Georgia General Election Voter Guide, a comprehensive guide for voters to learn about candidates for elected office.
The 2018 Voter Guide includes information on Georgia's Congressional, Statewide, and local races, well as an unbiased explanation of the proposed Constitutional Amendments provided by the League of Women Voters of Atlanta-Fulton. The voter guide is easy to use--simply enter your address and zip code to view information provided by the candidates!
Click here to access your online voter guide: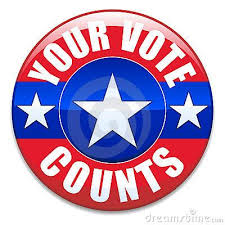 - for important election information, and more!
Important Information for Absentee Ballot Voters