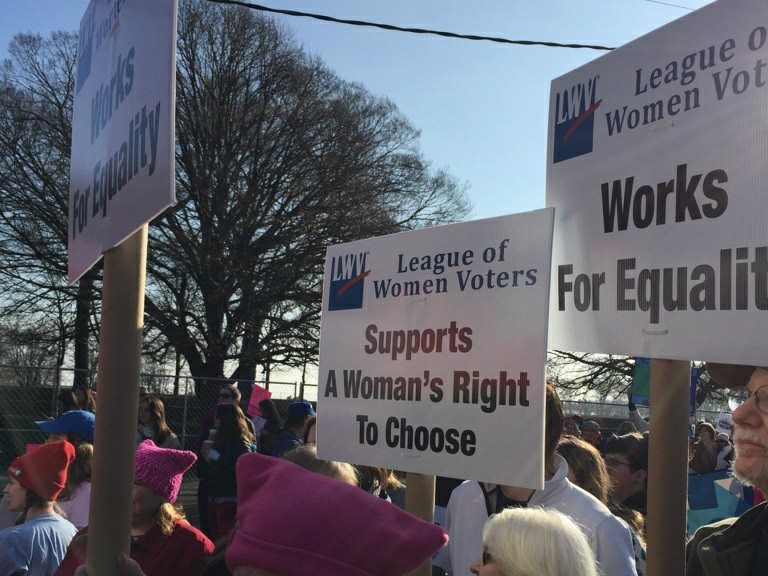 Location
Homewood Train Station 60430
Illinois US
Saturday, January 18, 2020 - 8:30am
League of Women Voters H-F is attending the Chicago Women's March 2020!
Saturday, January 18, 2020
Meet at the Homewood Train Station to take the 8:54 a.m. train together to the Chicago Women's March
We will then head to the LWV-IL office in Chicago to connect with other local Leagues and walk together to the March. You don't need to be a LWV member to join us for the March!
DETAILS FROM LWV-IL (our Illinois League office )
LWV-IL has been in touch with Women's March organizers and shared the following:
League of Women Voters is "in charge" of the sidewalk on the last block of the 5 block march (Adams between State and Dearborn), which is themed GET OUT THE VOTE. 
Posters will be available for all, but you can also bring your own. (Please note that if you are marching with LWVIL, your signs will need to be non-partisan.)
The march is "Going Green" and has asked all marchers and organizations to eliminate all flyers and sign up sheets. The League will be using SMS text message to engage with other marchers. More information will be made available closer to the march.
Our block has been assigned RED. Let's show how many League members are at the march by wearing red.