Edit League Contact Information
Edit League Contact Information
The League's contact information, which displays in the footer of every page, is stored in the League settings, which are edited by editing the League Landing page.
Click on the "New Draft" or "Edit Draft" tab from your League landing page
Scroll down to "League Contact Information" and click on it to expand (see screenshot)
Adjust the information as desired
Be sure to add or update your Social Links for Footer.
If you are NOT editing the Social Links for Footer: Save - you will need to publish your changes to see them take effect.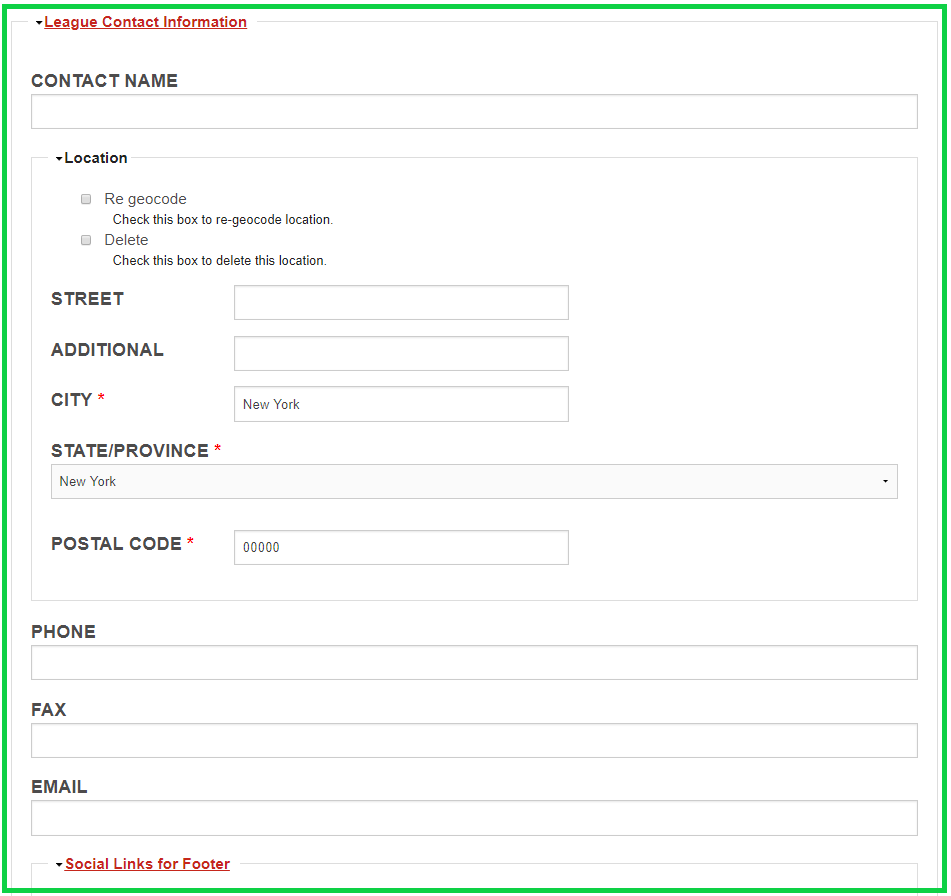 Social Links for Footer
If your League is on Facebook, Twitter, Instagram, or Youtube, be sure to add your public account URLs to this section!
Copy each social media link/URL to your clipboard or keep handy in one spot (i.e. Notepad).
Paste in each URL to the corresponding field.
If you are happy with your changes:

Save - remember that saving defaults to a saved draft, so you will need to moderate to published in order to see the changes live.
NOTE: If you leave any of these fields blank, no icon will display.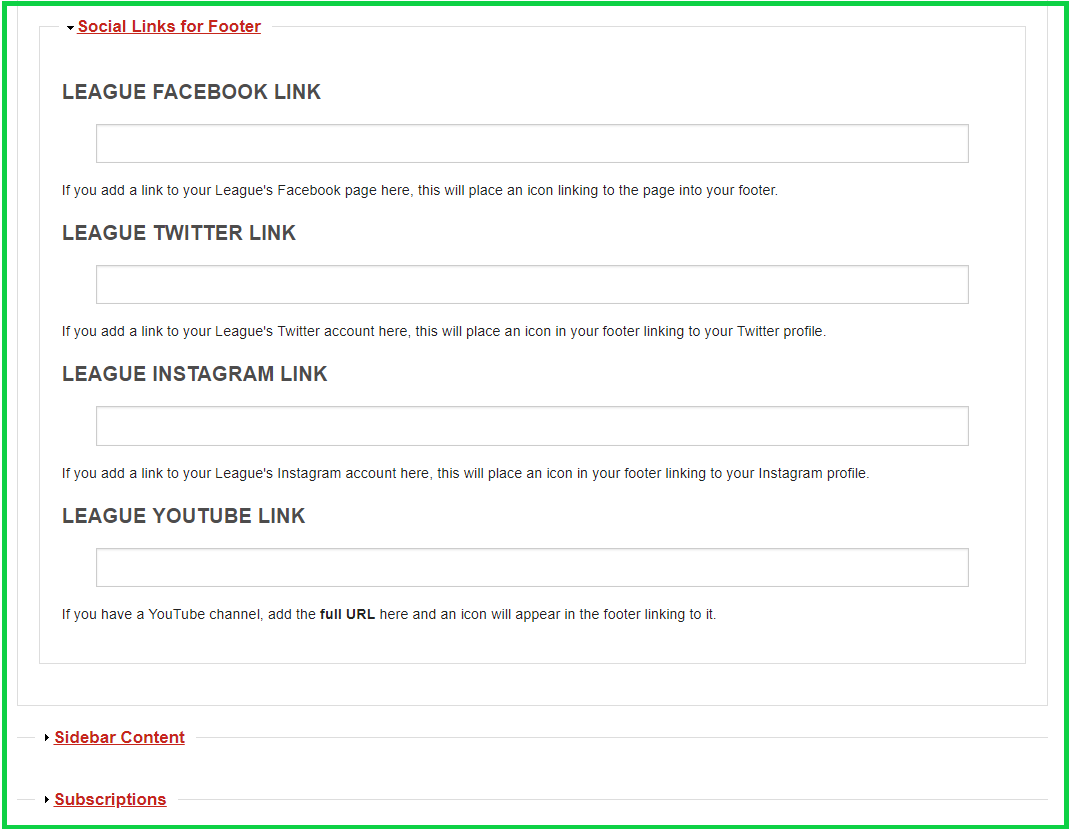 MyLO FAQ Category:
Content editing, Domain management, League front, home, or landing page, General