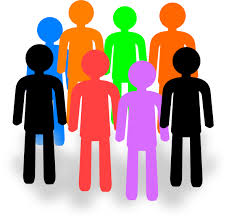 At a recent board meeting, the Los Alamos League voted to encourage student memberships by making them free. The
new membership
form includes this new designation. 
Youth membership is a concern of the League of Women Voters. The national organization has made girls and boys 16 and older eligible to join for free; the state League dropped the student rate from half price to zero; now our local League is hoping to entice teenagers and college students to become active participants in our endeavors.
Today, we are seeing the remarkable energy of young people participating in the political process. From Greta Thunberg's worldwide fight for climate change action to our own local high school Eco-Club (currently preparing a petition to County Council) and Hilltalkers (researching and debating major political topics), we respect the work of our young people. The Hilltalkers are especially dear to our hearts; they help with time-keeping and public participation at all LWVLA forums.
- Rebecca Shankland, Co-President -
League of Women Voters Los Alamos