Location
Home of Janine & Jim Button
Kent
Ohio
44240
Ohio US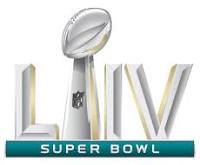 Sunday, February 2, 2020 - 6:00pm
Sunday Funday is Feb. 2!
Are you ready for some football, friends and food!? You do not need to know whether a football is blown or stuffed or which teams are playing! Nor do you need to understand pass interference or illegal man downfield . . . all you need to know is how to have a great time with fellow League members!
You (and a guest) are invited to LWVK's 
SUPER BOWL PARTY
 on Sun., Feb. 2, beginning at 6 p.m. at the home of Jim and Janine Button (1420 Rustic Bridge Drive, Kent, Ohio 44240). The Buttons will once again be providing their WONDERFUL chili! Please bring an appetizer to share! This is a BYOB event!
If you have any questions, email Sherry Rose. We look forward to seeing you on Sun., Feb. 2!