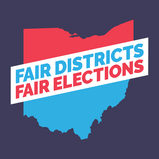 Read details of the Fair District campaign here: http://www.fairdistrictsohio.org/
LWVOA is working with LWV Ohio, a founding member of the Fair Districts = Fair Elections Coalition, to put Congressional redistricting reform on the ballot. 
Please sign the petition to put the Fair District Initiative on the 2018 ballot. Trained volunteers are gathering signatures at public events throughout the city, county and state.